Debunking Three Common Myths Surrounding Divorce in Texas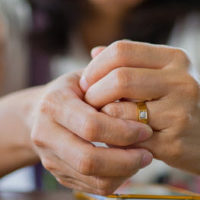 Most people never plan or intend to get divorced. They probably thought they would live happily ever after with their spouse. So, when they do reach the point where divorce is on the table, they have questions, concerns, and may be hesitant to move forward based on rumors and myths surrounding the divorce process. Below are some common myths that need to be debunked: 
Common Myth No. 1 – Marital Assets Will Always Be Divided Equally Between the  Spouses
In Texas, marital assets are treated as "community property." Generally, community property is divided equitably between the spouses. But it is important to note that an equitable division and an equal division are two very different things.  In fact, in many divorces, the final order does not leave the spouses with a neat 50-50 split of assets. A Texas judge has the ability to divide assets disproportionality in an effort to reach an equitable division. For example, they may review the earning capacity of both spouses and if one spouse has a lower earning potential, the judge may wind up issuing an order for spousal support. 
Common Myth No. 2 – A Court Will Always Award the Mother Custody of the Children
There is no presumption under Texas law to award custody in favor of the mother in all cases. In fact, courts are obligated to examine the backgrounds of both spouses and determine which parent is most capable of taking care of the child, or children. Texas courts can consider an array factors when determining custody, such as:
The physical and mental health of each parent
The financial health of each parent
Any history of physical violence or abuse towards the children
The residency of each parent (e.g., if one parent will live closer to where the child is currently attending school, has friends, etc.)
The relationship between each parent and the child, or children

Common Myth No. 3 – Your Divorce Will Have to Be Litigated In Front of a Judge or Jury
Many people begin to feel queasy when contemplating going to court and having to testify in front of a judge or jury about their failed marriage. Do not fret. In many instances, a divorce can be largely resolved out of court. Yes, divorce documents do need to be filed in a Texas court, but this does not mean you will have to go through a jury trial to get your divorce finalized. In fact, many divorcing couples opt for mediation to achieve a resolution to any disputes concerning marital assets and other issues. Mediation is much more efficient and less expensive than litigating your divorce in court. 
Houston Divorce Lawyers Here to Help You Through This Difficult Time
It is perfectly understandable to have questions or concerns about the divorce process in Texas. But rather than relying on preconceived notions and myths, the best option is to take the time to sit down with an experienced Houston divorce lawyer to discuss your legal options and the best path forward. The law firm of Lindamood & Robinson, P.C. is here to help. Contact our office today to schedule an in-person consultation.
Resource:
statutes.legis.state.tx.us/Docs/FA/htm/FA.3.htm