Lorie M. Robinson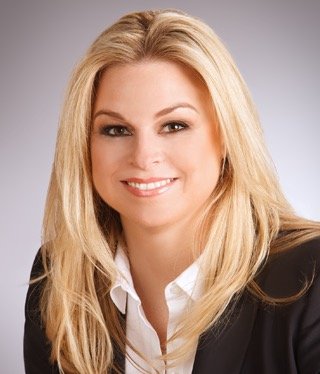 Houston: 713-654-2112
Email: Email Me
vCard: 

EDUCATION AND ADMISSIONS:
Lorie Robinson is Board Certified in Family Law by the Texas Board of Legal Specialization.
Lorie's practice encompasses an array of family law matters including divorce litigation, custody issues, complex property divisions, business valuations, pre-marital and post-marital agreements, paternity actions, child support matters, modification suits, and enforcement of prior orders.
A native of Houston, Lorie M. Robinson is a founding member at Lindamood & Robinson, P.C. She graduated with a Bachelor of Business Administration degree with a major in Real Estate from Baylor University in Waco, Texas. After graduating from Baylor, Lorie gained work experience in Real Estate sales, property development, and as a commercial property contractor; skills which have proven to be invaluable to her Family Law practice.
Lorie attended law school at Texas Southern University, Thurgood Marshall School of Law, where she received her Doctor of Jurisprudence in May 2007. She was admitted to the State Bar of Texas in 2007.
Lorie is also admitted to practice before the United States Court of Appeals for the Fifth Circuit and U.S. District Courts for the Southern District of Texas.
Lorie's multi-faceted background, education and knowledge, along with her research skill, have given her the expertise and the edge needed to be a successful lawyer for her clients.
COUNTIES SERVED:
Lorie provides legal representation in Harris County, Montgomery County, Fort Bend County, Brazoria County, and Galveston County,
COMMUNITY AND PROFESSIONAL AFFILIATIONS/MEMBERSHIPS:
State Bar of Texas
Family Law Section
Litigation Section
Real Estate, Probate & Trust Section
Texas Young Lawyers Association
Houston Bar Association
Family Law Section
Houston Young Lawyers Association
American Bar Association
Family Law Section
Litigation Section
American Bar Association, Young Lawyers Division
Children and the Law Committee
Family Law Committee
Member of the College of the State Bar
Member of the Texas Academy of Family Law Specialists
Member of the Gulf Coast Family Law Specialists
Association of Women Lawyers
Newsletter Author
Garland R. Walker Innes of Court
Development of Continuing Legal Education presentation.
LORIE'S APPROACH TO FAMILY LAW:
"I want my clients to know exactly what they are up against and what kind of support I can provide. It is imperative to be well-informed so that you can make the best decision that will inevitably lead to the most prudent, successful outcomes. It is not beneficial to my client for me to sugar-coat information in order to get hired; my job is to arm my clients with valuable, trusted information and counsel that is knowledgeable and proficient in the practice of Family Law."