Can A Divorce Be Reopened In Texas?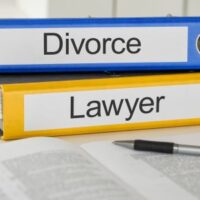 Going through a divorce is hard. Even when you are confident that it is the right decision for your future, the process is stressful, time-consuming, and confusing. Reaching the end can bring an enormous sense of relief—but only if you are able to obtain a favorable outcome.
You may be wondering: Can a divorce be reopened in Texas? While limited exceptions apply, the answer is generally "no." Here, our Houston divorce lawyers discuss the central points to know about your ability to "reopen" a divorce in Texas.
A Divorce Can Only Be Reopened in Texas in a Very Narrow Set of Circumstances 
In Texas, a divorce that is finalized with a divorce decree—either after a settlement or trial verdict—is binding. It typically cannot be reopened. However, there are a few limited circumstances in which exceptions apply. You may be able to reopen a divorce on the grounds of:
Fraud: The intentional misrepresentation or concealment of a material fact that induced the other party to agree to the divorce settlement
Duress: A situation in which someone agreed to the divorce settlement through threats or coercion.
Mental Incapacity: This occurs when at least one spouse did not have the legal mental capacity to make decisions at the time of the divorce.
It is important to emphasize that the fraud, duress, and mental incapacity exceptions are all very narrow in Texas. In other words, a court will only reopen a divorce case in a limited set of circumstances. A divorce decree should generally be assumed to be final.
 Post-Divorce Family Law Obligations May Be Subject to Modification (Custody, Support, etc) 
Even though a divorce decree is generally considered final, some post-divorce family law obligations may be subject to modification. For example, child custody and child support orders may be modified if there is a substantial change in circumstances. There is a specific statute on Texas law for the modification of issues related to the parent-child relationship. In some limited circumstances, alimony (spousal support) may also be subject to modification.
 You Should Assume that a Divorce Settlement/Divorce Order is Final (Get it Right) 
Given that a divorce settlement or order is typically final and binding, it is important to ensure that it is done correctly the first time. You do not have to navigate the complexities of the divorce process in Texas alone. Be sure to seek the e advice of an experienced Houston family law attorney who can help you navigate all aspects of divorce process and negotiate a fair settlement or fight for the best outcome in court.
 Consult With a Divorce Attorney in Houston, Texas Today
At Lindamood & Robinson, P.C., our Houston divorce lawyers are passionate, experienced, and solutions-driven advocates for clients. Have questions? Our family law team can help. Contact us today for a confidential review of your family law case. With a law office in Houston, we provide family and divorce representation throughout all of Harris County and Southeastern Texas.
Source:
statutes.capitol.texas.gov/Docs/FA/htm/FA.156.htm