Can Parents Negotiate their Own Child Support Agreement in Texas?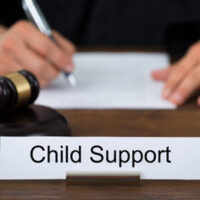 For parents in Galveston County, a divorce or separation can be especially complicated. There are many financial considerations that need to be addressed—potentially including child support. You may be wondering: Can parents negotiate their own child support terms in Texas? The short answer is "yes"—but a judge could block the agreement if it is not in the best interests of the child. In this blog post, our Galveston County child support attorney explains the key things to know about the right of parents to negotiate their own child support agreement in Texas.
Texas Law: Parents Can Negotiate Own Child Support Terms
Under Texas law (Texas Family Code § 154.124), "the parties may enter into a written agreement containing provisions for support of the child and for modification of the agreement, including variations from the child support guidelines." Indeed, parents in Texas have the flexibility to establish their own financial obligations for the support of their children. Among other things, child support terms that may be subject to negotiation in Texas include:
Monthly payments;
The allocation of healthcare costs; and
Additional expenses such as schooling or extracurricular activities.
A Texas Judge Could Block an Agreement (If Not in Best Interests of the Child)
 Even though parents can agree on child support terms, the agreement must be reviewed and approved by a judge. It is crucial to note that the court's primary consideration is always the best interest of the child. If the agreed-upon terms are deemed insufficient or unreasonably low in relation to the custodial parent's financial needs and the noncustodial parent's ability to pay, a judge can reject the agreement. The Texas Child Support Guidelines provide a baseline for calculations. A deviation from these guidelines should be justified. Still, Texas gives parents considerable latitude to negotiate their own child support settlement.
  A Lawyer Can Help You Negotiate a Child Support Agreement 
While parents have the right to negotiate their own child support terms, navigating this legal process can be challenging. Having an experienced family law attorney can provide invaluable assistance. A Galveston County child support lawyer can help parents understand the statutory guidelines, calculate reasonable child support amounts, and draft a legally sound agreement. They can also ensure that the terms are fair, considering both parents' incomes, the child's needs, and any unique circumstances. Lastly, a lawyer can represent your interests in court and provide guidance should a judge question or reject the proposed agreement.
 Call Our Galveston County Child Support Attorney for Immediate Help
At Lindamood & Robinson, P.C., our Galveston County family lawyers have extensive experience handling the full range of child custody matters. If you have any specific questions or concerns about negotiating a child support agreement, we are more than ready to help. Get in touch with us by phone now or send us a direct message to arrange your strictly confidential initial family law appointment. Our firm handles child support cases throughout Galveston County.
Source:
statutes.capitol.texas.gov/Docs/FA/htm/FA.154.htm