Can You Get A Legal Separation Instead Of A Divorce In Texas?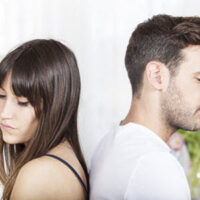 Divorce is a big step. It ends a marriage. In contrast, a legal separation allows spouses to use the court to separate their lives without officially ending their marriage. While legal separation is an option in many states, Texas does not recognize legal separations. However, that does not mean that you have to get divorced. There are alternatives to legal separation. In this article, our lawyers explain what to understand about Texas law and provide an overview of your alternative options.
Know the Law: Texas Does Not Recognize Legal Separation
Understanding Texas family law is crucial when navigating marital issues. Unlike other states, Texas does not recognize legal separation. A formal divorce grants legal rights and settles financial and custody matters. Of course, it also ends the marriage. The good news for those that may be interested in a legal separation in Galveston County is that there are other options available.
There are Alternative Options Available that Protects Your Rights If Not Ready for Divorce 
While Texas does not recognize legal separations as a valid alternative to divorce, there are a number of different other options available that you may be able to achieve many of the same advantages of a legal separation. Among other things, you may benefit from:
Temporary Orders: Temporary orders are issued by the court in divorce or other family law proceedings. They provide temporary relief for the parties involved. A temporary order could be a viable solution if you and your spouse are not yet ready for a divorce.
Suit Affecting Parent-Child Relationship (SAPCR): A SAPCR is a legal action that addresses the rights and responsibilities of parents regarding their children without going through a divorce. A SAPCR may establish custody, visitation, and child support arrangements. When used properly, it offers some protection and structure for parents and children during an informal separation.
Community Property Division Agreement: Texas is a community property state (Texas Family Code § 002). A Community Property Division Agreement is a contractual agreement that allows spouses to divide their marital assets and debts without obtaining a formal divorce.
Partition and Exchange Agreement: A Partition and Exchange Agreement is a legally binding contract that allows spouses to convert community property into separate property. It helps to protect each spouse's assets and debts during an informal separation. Financial stability is essential for married couples that want to try a separation period. 
Note: If you have not finalized your divorce, you are still legally married in Texas. Neither you nor your spouse can get remarried if you have separation agreements in place instead of a divorce.
 At Lindamood & Robinson, P.C., our Texas divorce lawyers are passionate, experienced advocates for our clients. If you have any specific questions or concerns about the alternatives to legal separation, we are here as a resource. Give us a phone call now or connect with us online to arrange your fully private, no obligation case assessment. Our firm represents clients throughout Galveston County.