Divorce in Texas: Three Key Factors that Affect Alimony Calculations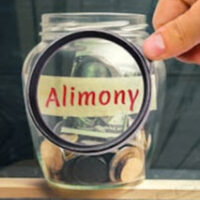 Following a divorce, the financially-advantaged spouse may need to make alimony (spousal support) payments to their former partner. However, unlike in many other states, there is a presumption against alimony in Texas. Under Tex. Fam. Code Ann. § 8.053, the spouse who requests alimony may demonstrate that they have made a good faith effort to become self-sufficient.
When a Texas court does award alimony, it will evaluate a number of different factors to determine the specific amount and duration of payments. If alimony is an issue in your divorce, you should have a basic understanding of the law. Here, our Galveston County divorce lawyer highlights three key factors that impact spousal support calculations in Texas.
Three Key Things Texas Courts Consider When Calculating Spousal Support
The Length of the Marriage

As a starting point, Texas courts will consider the duration of the marriage. The general rule is relatively straightforward: The longer the marriage lasted, the more likely it is that alimony is appropriate. Spousal support is rarely awarded in Texas for a marriage lasting less than ten years. Not only does the length of the marriage affect the chances of alimony being awarded, but it impacts the amount of alimony. 
The Job Skills, Education, and Future Financial Outlook of Each Partner

In calculating spousal maintenance, Texas courts will carefully consider the current and future financial prospects of each party. Among other things, a court will evaluate:
The age of each party;
The current income of each party;
The financial means of each party; and
The education level and job skills of each party.
It is important to emphasize that courts try to take a future-focused approach. If both former spouses have roughly similar earning potential, then it is far less likely that alimony will be awarded. The greater the gap in current/future earning capacity, the greater the likelihood of a significant spousal support award. 
Any Evidence of Adultery, Spousal Abuse, or Other Marital Misconduct

Finally, Texas courts will consider marital misconduct. The conduct of both parties—the spouse seeking alimony and the spouse being asked to pay alimony—will be evaluated. Adultery, spousal abuse, dissipation of assets, and other forms of marital misconduct can be used against a person in an alimony case. As a simple example, a Texas court is far more likely to issue a substantial spousal support award to a wife who filed for divorce after being subject to abuse and cruel treatment.
Schedule a Confidential Consultation With a Divorce Attorney in Galveston County
At Lindamood & Robinson, P.C., our Galveston County divorce lawyers have experience handling the full spectrum of spousal support issues. If you have any questions about calculating alimony awards after a divorce in Texas, we are more than ready to help. Contact us now for a strictly confidential review of your case. We provide family law services throughout all of Galveston County, including in Galveston, Friendswood, Dickinson, Santa Fe, and Texas City.
Resource:
statutes.capitol.texas.gov/Docs/FA/htm/FA.8.htm