Do I Have to Go to Court to Get Divorced in Galveston and surrounding Counties County, Texas?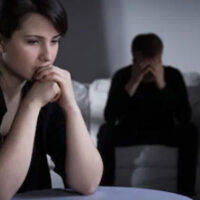 A divorce is no one's idea of a good time. Most people want to get through the process without the minimal amount of hassle. While it is not always easy to avoid conflict, divorce trials can usually be avoided. In fact, only a small percentage of divorce are litigated.
You may be wondering: Will I be required to make any appearances in court to finalize my Texas divorce?
A Final Hearing is Required to Complete the Process—But You May Not Need to Attend 
Although no trial is necessary with an uncontested divorce, a final hearing is still required to officially complete the process. Most often, the hearing occurs after the waiting period, which is 60 days after the divorce petition is filed with the court in Texas. In Galveston and surrounding Counties, divorces that result in an agreement often only require one of the parties to attend Court to "prove up" the essential facts of the marriage, divorce, and the agreement. However, since the Courts have had to adjust to life in the Pandemic, most Court's now allow the parties to "prove up" their essential facts by affidavit.   Under these circumstances, neither party has to make a Court appearance.
Still, the final hearing is nothing to stress out about. Assuming that your uncontested divorce is completely proper, this hearing is generally a formality. Texas courts give couples wide discretion to work out their own uncontested divorce settlement. A Galveston County, TX divorce lawyer will make sure that your uncontested divorce is done right. Further, one or both spouses may not even be required to attend the final hearing.
The Bottom Line: You are not necessarily going to end up spending much (if any) time in court simply because you are getting divorce. If you are looking for a smooth, effective settlement, a Galveston uncontested divorce attorney will help you navigate the process.
If your case does not end with an informal agreement or end with a Mediated Settlement Agreement, you could spend significant time in Court.  This could include Temporary Hearings, Injunction Hearings, or Trials.  Again, life in the Pandemic has change this as well.  Each Court in Galveston and surrounding Counties have their own rules about Court appearances and under what circumstances. i.e. limited, masked, etc…  Many Court's are utilizing technology such as Zoom or other video conferencing features.  The law firm of LINDAMOOD & ROBINSON has a conference room set up for trials, depositions, and mediations by Zoom.  Your attorney at LINDAMOOD & ROBINSON will help you navigate the technological needs of getting your matter before the Court.
At Lindamood & Robinson, P.C., our Texas divorce attorneys are experienced and results-focused advocates for our clients. We will protect your rights. If you have any questions about divorce, our legal team can help. Contact us today at 713-654-2112. We serve communities throughout Galveston County, including in Galveston, Bayou Vista, Friendswood, Santa Fe, and Texas City.