Does It Really Matter Who Files a Divorce First?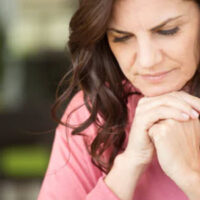 When people are considering a divorce, that is one of the questions that is often asked. "Does it really matter who files the divorce first?" The short answer is often yes, but really it depends on what you want the outcome of the divorce to be. Below is an overview of what could happen based on who files the divorce first.
Differences Based on Responding vs. Filing 
When taking into consideration litigation, there is very little difference brought on by filing first. The one obvious benefit is the start of the proceedings. Other than that, who filed first plays little role in the timeline of the case or scheduling. The filing party can get the ball rolling, but other than that, there is little advantage to filing first when it comes to litigation.
However, if a case does go to trial, the party that filed first may have a few advantages. They will be able to speak first during opening statements which allows them to set the stage in a manner that is to their advantage. They will also be able to show their evidence first. The final part of the divorce is the closing arguments. The filing spouse will get the last word when it comes to the case, and while having the last word is a powerful tool for an attorney, the advantage is somewhat diminished because the case is being heard by a judge and not a jury.
Preparing Ahead Before You File 
If you plan to file for divorce before your spouse, it can give you time gather legal and financial documents before your spouse, who may be unwilling to provide them, finds out. Keeping with this same theme, you can start preparing ahead to secure your financial future. Because you will need money to go through the process, you should put money in an account that is yours alone. If you don't have a credit card in your own name, now is a good time to try to obtain one.
Control Over Where the Divorce is Filed 
Typically, a divorce is filed in the jurisdiction where one spouse or the other lives. If you have more than one option available, there may be advantages to filing in one place over the other, especially when it comes to division of property, spousal support, child support, and more. Do your research and consult with attorneys in both jurisdictions to determine your best options.
The Element of Surprise 
Although surprising your spouse may be unsettling to them and you, it can give you an advantage. You will have time to prepare, open new accounts, consult with an attorney, plot out child custody schedules, and more. You've also had time to mentally prepare. All of these can be a huge advantage when it comes to being the first to file for divorce.
Contact an Experienced Divorce Attorney Today 
If you are considering divorce and aren't sure if filing first would be to your advantage or not, contact the Houston family attorneys at Lindamood & Robinson, P.C. today to schedule a consultation. We can review your situation for you and help guide you through whatever option you choose.