Does Texas Allow For Annulments?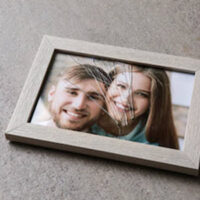 Divorce is relatively common. The Texas Department of State Health Services reports that more than 75,000 couples get divorced in the state each year. Still, the mere idea of divorce can be distressing for many people. You may be wondering: Is it possible to get an annulment instead of a divorce in Texas? The answer is 'yes'—but only if specific (limited) criteria are met. Here, our Houston divorce attorney provides a guide to annulments in Texas. 
What is the Difference Between a Divorce and an Annulment? 
Although the end result is similar, there is an important legal difference between a divorce and an annulment. A divorce ends a marriage. When a couple gets divorced in Texas, a court declares that their existing marriage has ended. They will be separated in the eyes of the law. In contrast, an annulment rules that a marriage is void—meaning it was never actually valid.
In some cases, people want an annulment for purely personal reasons. For example, a person of deep religious faith may want to separate from a spouse without getting a divorce. In other cases, there can be legal/financial implications to getting an annulment instead of a divorce. 
Texas Allows for Annulments—But Only When Certain Standards are Satisfied 
In Texas, any married couple can file for divorce. You can get a no-fault divorce in Texas on the grounds of insupportability—or as it is frequently called, "irreconcilable differences." In other words, you can get divorced from your spouse if you no longer want to be in the marriage. From a legal perspective, there is nothing that anyone can do to stop you. Annulment is different. Not all married couples qualify for an annulment in Texas. To get an annulment, your marriage must be voidable. Here are the six main grounds to annul a marriage in Houston, TX:
Underage Spouse: A marriage can be voided if one spouse was too young to get married and/or they were under 18 and lacked parental consent to the marriage.
Relative (incest): A marriage between two blood relatives—first cousins or closer—can be annulled in Texas.
Bigamy: A marriage may be annulled if one (or both) spouses was still married to another person when they entered the second marriage.
Force/Fraud/Duress: A Texas marriage can be annulled if it was entered into on the grounds of fraud, force, or duress.
Impotence: A marriage can be annulled if one party is impotent—though only if the other spouse did not know of the condition when the marriage started and took immediate action to end the marriage upon learning of impotence.
Intoxication: A marriage can be annulled if one or both spouses was too intoxicated to consent to the marriage. However, they must take action to annul the marriage upon sobriety.  
Get Help From Our Houston, TX Child Custody Lawyers Today
At Lindamood & Robinson, P.C., we are devoted to providing superior legal representation to our clients. If you have any questions about annulments, we are here to help. Contact us today for a confidential review and assessment of your case. With a law office in Houston, we provide family and divorce legal services throughout Southeastern Texas.
Resource:
dshs.texas.gov/chs/vstat/vs13/nnuptil.aspx