Five Tips Before Filing for Divorce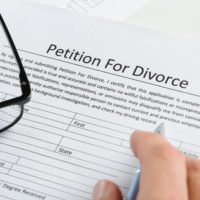 Getting divorced is a major, life-altering decision. You should have as much relevant information as possible to assess the impact of this decision and determine whether you want to proceed. Below are five tips you need to know before you decide to file for divorce. 
Speak to an Experienced Divorce Lawyer
Filing for divorce without the assistance of counsel is extremely risky. Even with an uncontested divorce, there are filing deadlines, pertinent documents that must be submitted to the court, some type of agreement reached between you and your spouse concerning assets and liabilities, etc. Retaining an experienced Houston divorce lawyer helps take some of the burden off your shoulders. They can also provide invaluable counsel and support during the divorce process. 
Establish a Bank Account in Your Name that Only You Can Access
Finances often comprise one of the biggest points of contention in divorce. Some spouses, upon receiving divorce papers, take retaliatory action such as withdrawing large sums of money from a jointly-owned bank account or even running up massive credit card bills in order to increase the financial liability you could be obligated to pay off once the divorce is finalized. This is why it makes sense to establish a bank account that it is in your name only. You need to be sure you have access to funds to cover expenses once you file for divorce that will help protect you against short-sighted actions by your soon-to-be-ex-spouse. 
Organize Your Financial Records Including Assets and Liabilities
You need to have a clear picture of the ramifications of getting divorced. This is especially true for your future financial outlook. Gathering and organizing your financial records (including past tax returns, W-2s, bank account statements, retirement account statements, car payments, student loan payments, home valuation, etc.) will enable you and your divorce lawyer to figure out the areas where they may be agreement and disagreement over the division of assets and liabilities with your spouse. It will also allow you to get a clearer picture on potential spousal support. 
Sign Up for a Secure Email Address
As mentioned, when a spouse receives divorce papers, they might make rash decisions and engage in conduct intended to weaken your position in the divorce. Some spouses attempt to gain access to e-mail accounts so they can monitor communications. This is why you should set up a separate, secure e-mail address that is accessible only by you. This new e-mail account should be the one you use to engage in e-mail communications with your lawyer. 
Start Developing a Plan for Your Life Going Forward
Taking the time to plan for your new life, post-divorce, at the very beginning will save you time and unnecessary stress. For example, you should consider making an estimated budget of income and expenses once you are divorced. If children are involved, you need to have a plan for how parenting responsibilities will be divided between you and your soon-to-be-ex-spouse. 
Houston Divorce Lawyers Ready to Help
Following these five tips can potentially save you a lot of time, heartache, and anxiety when moving forward with a divorce. Lindamood & Robinson, P.C. can help you in adhering to these tips. Our objective is to help you obtain a resolution and ensure you are financially stable after the divorce. Contact our Houston office today.
Resource:
statutes.legis.state.tx.us/Docs/FA/htm/FA.7.htm