Four Things To Know About Grandparent Rights In Texas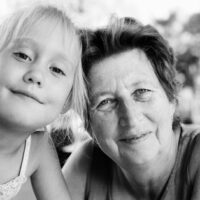 The relationship between a grandparent and a grandchild is important. A grandparent can play a central role in promoting the health, safety, and overall development of a child. Unfortunately, in some cases, conflicts can arise between a child's parents and grandparents. This raises a question: Do grandparents have any rights under Texas law? The answer is "yes"—though a grandparent's rights are secondary to the rights of the child's parents. In this article, our Galveston County grandparents' rights attorney highlights four key things that you should know about Texas law.
Grandparents Rights are Secondary to Parental Rights
In Texas, grandparents' rights are considered secondary to parental rights. In other words, the rights of a child's legal parent will generally take precedence over those of grandparents—at least so long as the parents are acting in the child's best interests. Texas generally presumes that parents are best suited to make decisions about their children's welfare. Grandparents face an uphill battle if they are in a legal dispute with a child's parent. 
A Grandparent Can Seek Possession or Access to a Grandchild 
While grandparent rights are secondary, a grandparent can absolutely petition for either possession (custody) or access (visitation) of their grandchild. Under Texas law (Tex. Fam. Code § 153.432), a grandparent may be entitled to legally protected custody rights or legally protected visitation rights if granting those rights are best for their grandchild. If you have any questions about petition for custody or visitation rights as a grandparent, our Texas family lawyers can help. 
The Best Interests of the Child Takes Precedence in Texas 
In Texas, the best interests of the child are the primary consideration in any custody or visitation dispute, including those involving grandparents. Courts will evaluate various factors to determine what arrangement best serves the child's emotional, physical, and psychological needs.
As stated previously, Texas law effectively presumes that it is best for a child to be with their parents. For a grandparent to prove that legally protected custody or visitation is best for a grandchild, they must be prepared to present strong, compelling evidence. 
Collaborative Solutions Often Work Best in Grandparent Rights Cases
While not an option in every case in Galveston County, collaborative solutions are often best in grandparent rights disputes. Mediation, negotiation, or family counseling can help families reach agreements that address the needs of all parties. By working together, families can avoid the stress and expense of litigation, preserve relationships, and work to get the best outcome for the child. If you have any questions about mediating a grandparent rights case, our Texas attorneys can help.
Consult With Our Galveston County Grandparent Rights Attorneys Today
At Lindamood & Robinson, P.C. Galveston County family lawyers have extensive experience handling complex grandparent rights cases. Give us a phone call now or connect with us online to arrange your fully confidential, no obligation family law consultation. We serve communities throughout Galveston County, including in League City, Texas City, Dickinson, and La Marque.