Four Tips To Help You Prepare For Family Litigation In Texas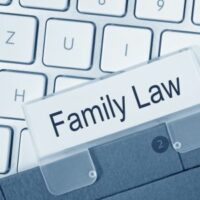 Are you locked in a difficult family law dispute in Texas? If so, you may be considering your options to take the case to court. Family litigation is complex. There are a number of challenging legal, logistical, and emotional issues. At Lindamood & Robinson, P.C., we want to make sure that you are in the best position to protect your rights. Here, our Houston family litigation lawyer offers four tips to help you prepare for family litigation in Texas.
Remember that Litigation is Not Always the Best Option 
As a starting point, it is important to emphasize that litigation is not the best path forward for every family law conflict. Quite the contrary, most people who are going through a divorce, custody dispute, or other family law matter want to find an amicable, low conflict solution to their dispute. It is always best to try to consider all possible options for alternative dispute resolution.
For example, you may be able to reach an agreement through mediation. Under Texas law (Civil Practice and Remedies Code Sec. 154.001) is a form of non-adversarial alternative dispute resolution in which an neutral third party mediator seeks to "facilitate communication between parties to promote reconciliation, settlement, or understanding among them." 
Get Organized—Evidence is the Key to Litigation 
With litigation, the parties are ultimately asking the court to weigh in and make a decision on an important legal matter. In evaluating a family law case, a Texas court will always take a careful look at the evidence. Regardless of the type of family dispute you are going through—divorce, custody & visitation, child support, etc—it is imperative that you gather, secure, and organize all of the relevant evidence and information that supports your position.  
Make Sure that You are in the Right Mental Headspace 
While litigation is certainly necessary in some family law cases, that does not make going through it any easier. Litigation can be stressful and time-consuming. It is crucial to make sure that you are fully prepared for what you are likely to face during the legal process. You should be in the right mindset for family litigation. 
Seek Representation from an Experienced Family Litigator 
With family litigation, you should always be represented by a top attorney. Look for a family lawyer who is trial-tested. Not only will your lawyer help you assess the pros and cons of going to court, your family litigator will also make sure that your legal rights and family law interests are properly protected during every stage of your case.
Schedule a Confidential Consultation With a Houston Family Lawyer
At Lindamood & Robinson, P.C., our Texas family litigation attorneys are aggressive and reliable legal advocates for our clients. If you have any questions about family law disputes, we are more than ready to help. Contact us now for a fully private review and assessment of your family law case. We have a law office in Houston and provide family litigation representation throughout Southeast Texas, including in Harris County, Galveston County, and Brazoria County.