Four Tips To Help You Reach A Settlement In Your Child Custody Case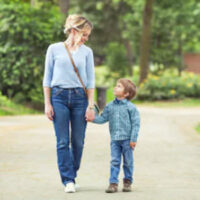 Ending a relationship is hard—especially if you have young children. Whether you are getting a divorce or separating, you and your former partner will need to work out an arrangement regarding child custody. Under Texas law (Tex. Fam. Code § 153.002), the best interest of the child should "always be the primary consideration" in custody disputes.
Courts presume that it is inherently better for children if their parents have a positive working relationship. When possible, it is best for divorcing/separating parents to work out a custody settlement. Here, our Houston child custody settlement attorneys offer four tips to help you and your co-parent reach an agreement that works effectively for your family.
Get into a Collaborative Mindset 
First and foremost, it is imperative that you get into a collaborative mindset. Ultimately, the most effective child custody settlement comes from two parents working together to find the best structure for their family. If one (or both) parents enter negotiations looking for a fight, then it is far less likely that they will be able to reach an agreement. The longer a custody battle drags on, the greater the time, money, and emotional stress involved. 
Be Ready to Seek Professional Guidance 
Some divorcing or separating parents can work out a custody arrangement on their own through an informal negotiation. However, that is neither advisable nor possible in every case. You and your former partner should not hesitate to seek professional help. An experienced Houston, TX child custody lawyer can represent you in settlement negotiations, potentially including in a structured process such as family mediation. 
Focus on Progress—Solve the Easier Problems First 
Negotiating a child custody settlement can feel like an overwhelming task. There are a lot of different logistical issues that need to be addressed—from the child's day-to-day schedule to holidays to medical/educational decisions. It is generally a best practice to try to create some momentum by making slow and steady progress. Focus on the easier issue first. 
Know that there Will Likely Be Some Compromise 
Parents share some common interests. Even after a divorce or separation, parents still want what is best for their kids. At the same time, separated parents will not always see eye-to-eye on every issue. As with divorce settlements, a child custody and child visitation agreement almost invariably involves some form of compromise. It is useful to enter the process by creating a priority list. Know the issues that are most important to you and know the issues that you are more willing to compromise on.
Schedule a Confidential Consultation With a Houston Child Custody Attorney
At Lindamood & Robinson, P.C., our Houston child custody & visitation lawyers are devoted to helping parents find the amicable, low-conflict solutions that work best for their family. If you have any questions or concerns about child custody settlement, we are here as a resource. Contact us now for your strictly confidential case evaluation. Our law firm serves communities throughout Southeast Texas, including in Houston, Sugar Land, The Woodlands, and Galveston.
Resource:
statutes.capitol.texas.gov/Docs/FA/htm/FA.153.htm