Galveston County Parenting Time Modifications: A Closer Look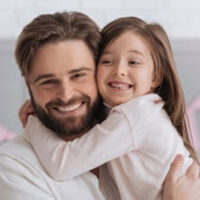 Since families change over time, parenting time orders are never permanent. Instead, they represent the best interests of the children at the time. When changes occur, many parents take the DIY approach and work things out between themselves. But unless they are written, signed, and filed with the court, informal side-agreements are unenforceable in family court. If one parent unilaterally goes back to the way things were, the other parent has no recourse.
Texas law provides some shortcuts in these situations. Frequently, a Galveston County child custody attorney can draw up a simple agreement, have both parties sign it, and file it with the other court documents. Furthermore, most modification actions are agreed upon. The bottom line is that cost-effective, time saving solutions are available when court papers need adjustment.
Move-Away Modifications
Most parenting time divisions are a delicate balance of pickups and dropoffs. A slight change in either parents' commuting or other schedule often significantly disrupts this balance. And, since most people move frequently, move-away modifications usually come up a lot.
The legal implications of these moves vary greatly depending on the divorce decree's wording. But here are some general rules of thumb.
Frequently, local, in-county relocations do not require court approval. Nevertheless, parties have an obligation to notify the court of any address changes. Additionally, as mentioned, relocations usually affect the parenting time schedule. So, even if the judge need not sign off on the move, a Rule 11 agreement is usually appropriate.
Semi-local moves typically require court approval. Most judges approve of most relocations, as long as the relocating party focuses on the best interests of the children, as opposed to the best interests of the parent.
Assume Mother wants to take a job in Fort Worth, so she wants to move with the kids to Tarrant County. That move is obviously in her best interests, but it's not necessarily in the children's best interests. So, Mother's approach should focus on better schools and any other perks of family life in Fort Worth.
Out-of-state moves always require court approval. Unless the relationship between the children and the non-residential parent is strained, this approval is not easy to obtain.
Emotional Modifications
On a related note, relationships between parents and their children change over time. As a rule of thumb, young children feel close to their mothers and older children feel closer to their fathers. That's obviously not true in all cases.
Minor tweaks, such as extended after-school care, typically require Rule 11 agreements. More substantial changes, such as altering the number of overnight visits, usually require judicial approval.
Status Modifications
Remarriage is just as inevitable, or maybe even more so, than relocations and emotional changes. The best interests of the child standard usually affects status modifications.
Blended families do not always get along like The Brady Bunch. In fact, these relationships are often complicated, to say the least. However, uncomfortable step-family dynamics usually do not support successful modifications. If the new stepmother or stepfather has a history of domestic abuse, or there are other extreme circumstances, that's different.
Reach Out to a Diligent Lawyer
Parenting time plans usually need legal modifications. For a confidential consultation with an experienced family law attorney in Galveston, contact Lindamood & Robinson, P.C., Attorneys at Law. Convenient payment plans are available.
Resource:
texas-opinions.com/law-Rule-11-TRCP-11.html
https://www.lawcl.com/top-five-conservatorship-factors-in-texas/