How A Divorce Lawyer Can Help You Uncover Concealed Assets In Texas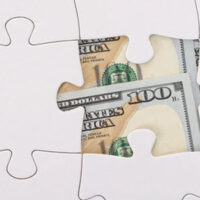 Texas is a community property state. Under Texas Family Code § 3.002, a couple's marital property is split 50-50 in a divorce. In going through the divorce process in Texas, parties have an obligation to make certain financial disclosures. After all, you cannot get your fair share of the community property if your spouse is hiding assets.
This raises an important question: How do you find hidden assets in a divorce? The answer depends on the specific circumstances of your case. An attorney can help you take proactive steps to ensure your property rights are protected. In this article, our Houston and Galveston hidden assets lawyers highlight the key tools that can be used to uncover concealed property in a Texas divorce.
Four Tools to Uncover Hidden Assets in a Texas Divorce 
One of the primary challenges of hidden asset cases is that there is an overall lack of information. It is not always clear what (if any) assets are being concealed by your spouse. You may only have a suspicion that assets are being hidden, but not hard proof. No matter your situation, there are options available. Here are the four key tools that a Houston, TX family lawyer can use to help you uncover hidden assets in a divorce are:
Analysis of Finances: A hidden asset case should always begin with a comprehensive, detail-focused analysis of all of your financial records. An attorney with experience handling concealed asset cases will review your records to determine if everything "adds up." In many cases, there is evidence of hidden assets in these records.
Demand for Documents: As noted above, parties to a divorce in Texas have a duty to make certain financial disclosures. If your spouse failed to provide adequate information, your Texas divorce lawyer can make a demand for documents. It is your right to access relevant financial documents before finalizing your divorce case.
Depositions: When necessary, your Houston divorce lawyer can conduct a deposition of your spouse. In other words, an attorney can ask specific questions to your spouse under oath. Even if your spouse is evasive, a deposition can often produce useful information. Further, giving false testimony in a deposition under oath carries serious sanctions.
Third Party Subpoenas: Finally, in some high asset divorce cases, it is necessary to subpoena third parties. Most often, these types of subpoenas are sent to banks and other financial institutions. When good cause is shown, third parties are required by law to turn over certain financial documents and records.
Call Our Houston and Galveston, TX Divorce Attorneys for Immediate Help
At Lindamood & Robinson, P.C., our divorce lawyers are diligent, reliable advocates for clients. If you have any questions about uncovering hidden assets in divorce, we can help. Contact our team now for a confidential initial family law consultation. We provide divorce & family law services throughout Southeast Texas, including in Galveston, Sugar Land, Pearland, The Woodlands, Baytown, and Spring.
Resource:
statutes.capitol.texas.gov/Docs/FA/htm/FA.3.htm