How to File Taxes When Separated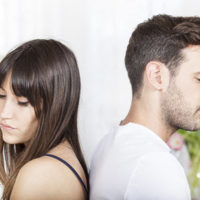 Marriages dissolve for a number of reasons, but in many states, before you can officially claim marital independence, you must satisfy a state specific separation period. While some states require your length of separation be court documented, sometimes for a period of up to three years, or just by a showing of living independent of each other, there are certain implications as to how you should file your taxes during your separation period.
Do You Have Questions about Your Legal Separation?
Today, there are other options to settle your divorce that the lawyers at Lindamood & Robinson, P.C. can help you explore. If you or someone you know is struggling to settle on the terms of their divorce, please do not hesitate to call us today in our Houston office at 713-654-2112, or simply reach out using our website and we will contact you. We look forward to working with you to help you move onto your next chapter in life.
Resource:
irs.gov/publications/p17/ch02.html