Is Divorce Financing a Good Idea?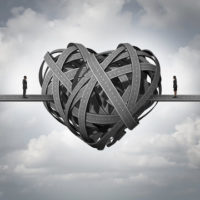 A divorce can cause serious harm to your finances. The checking account and credit card you use to pay for daily expenses may suddenly be frozen. Bills go unpaid so your credit is damaged. The mortgage doesn't get paid and your home may go into foreclosure as a result. The car payment isn't made so the vehicle might get repossessed. If you are embroiled in these types of financial calamities, it can take years to dig yourself out of the hole.
If that is not bad enough, the divorce itself can become quite expensive. A recent survey indicated that the average divorce costs in excess of $15,000, according to Fortune.com.
Enter divorce financing. 
Understanding How Divorce Financing Works
Basically, divorce financing is quite similar to financing a car purchase. You obtain a loan that will help to cover daily expenses, fixed expenses such as your mortgage payment, and ensure you have the financial resources to pay for quality legal representation.
Some divorce financing companies even offer contingency fee agreements when it comes to being repaid for the divorce loan. Essentially, this means that if you get a favorable decision or settlement in your divorce case, the financing company would receive a percentage of the proceeds. This can be a huge benefit for spouses lacking the financial resources to "go the distance" and who may be inclined to accept the first offer from their soon-to-be-ex-spouse simply to get the divorce over with. This type of financing eases those concerns. 
Loan Terms Vary from Case to Case
With divorce financing loans, the interest rate is typically around 16 percent, according to The Economist. The default rate for these types of loans is around 2 percent. And, as mentioned, some companies offer the contingent fee option where they are re-paid at the conclusion of your case if you obtain a favorable outcome. 
Is Getting Divorce Financing a Good Decision?
Only you can answer that question. The decision on whether to apply for divorce financing is personal and will depend on your specific circumstances. If you are concerned about taking on another financial liability that may require you to pay a high interest rate, then don't do it. If you are struggling to cover daily expenses and may suffer major harm to your credit score, it's an option to consider.
To be clear, no amount of money or financing will ease the psychological and emotional strain of a divorce. Divorce financing is available to help spouses encountering difficult financial circumstances so they can focus their time on more important issues such as child custody. 
Houston Divorce Lawyer is Here to Help
If you are getting divorced, you likely have a myriad of questions about the process. That is why it makes sense to contact an experienced and skilled Houston divorce lawyer to discuss your situation. The law firm of Lindamood & Robinson, P.C. is ready and able to help. Our legal team will provide you with legal guidance on your rights and responsibilities throughout Houston's unique divorce process.
Resources:
fortune.com/2016/04/23/divorce-money-funding-assets/
economist.com/news/business-and-finance/21694473-firms-who-lend-people-seeking-end-marriage-are-attracting-interest-inside