Is There A Waiting Period For A Divorce In Texas?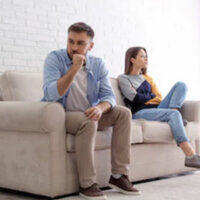 Are you getting ready to get a divorce in Texas? If so, you probably have a lot of questions about how the legal process works. A question that many people ask: Is there a waiting period to get a divorce in Houston? The answer is 'yes'—under Texas law there is a 60 day waiting period for most divorces. Here, our Houston divorce attorney explains the key things to understand about the waiting period for divorce in Texas.
A 60-Day Waiting Period for Most Divorces in Texas 
Under Texas law (Texas Family Code Sec. 6.702), there is a general 60-day waiting period for a divorce to be finalized. In other words, a court will wait at least 60 days from the date that a divorce petition is filed in order to officially finalize the separation.
In effect, this means that the absolute earliest that you can get divorce in Texas is 61 days after you file the divorce petition (unless an exception applies). To be clear, the clock starts running only when you actually file for divorce. It does not start when you informally agree to end your marriage.
Do Not Rush a Divorce: Protect Your Rights and Your Interests 
Going through a divorce is hard. Many people want to get through the process so that they can finally begin to move forward with their life. Dealing with a state-mandated waiting period can be frustrating. At the same, it is important to remember that you should never rush through the divorce process. It is important that any divorce agreement that you reach fully protects your rights and interests. An experienced Houston divorce attorney will make sure things are done properly. 
Schedule a Confidential Consultation With a Divorce Attorney in Houston, TX
At Lindamood & Robinson, P.C., our Houston divorce lawyers provide future-focused advocacy to clients. If you have any questions about waiting periods and divorce, we are here to help you find the best path forward. Contact us now for a strictly private review and evaluation of your case. With an office in Houston, we provide divorce and family law representation throughout Southeastern Texas, including in Harris County, Galveston County, Montgomery County, and Fort Bend County.