Is Your Spouse Hiding Assets? Four Ways A Divorce Attorney Can Help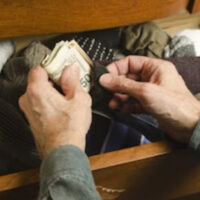 Divorce is challenging—particularly so for high net worth couples. Texas is a community property state. Under Texas Rule of Civil Procedure 194.2, parties to a divorce are required to make comprehensive financial disclosures to ensure that marital assets can be split in the proper manner.
Unfortunately, this does not always happen. You may be stuck dealing with a spouse who is hiding assets. In this article, our Galveston County hidden asset attorneys highlight three of the key tools that can be used to uncover concealed property in a contested divorce case in Texas.
An Analysis of Financial Documents 
Concealed asset divorce cases are notoriously complicated. While you may have strong suspicions that your spouse is improperly hiding assets in violation of Texas law, you almost certainly do not have all of the information that you need to proceed. Indeed, many people in this situation are often not sure what exactly their spouse is concealing. A professional analysis of the existing financial documents and records can be a valuable initial tool to get started in a hidden asset divorce case.
A Demand for the Production of Relevant Information 
When parties to a divorce fail to live up to their financial disclosure requirements under Texas law, a lawyer can take additional action to get the relevant information. The next step after an analysis of financial records is a specific demand for the production of documents. Your Galveston County divorce attorney can demand any missing financial records—from a tax return to a bank statement. 
A Deposition Conducted Under Oath 
In a high conflict divorce case with allegations of hidden assets, a deposition under oath may be necessary. As part of the discovery process, your Galveston County lawyer can question your spouse under oath about their finances and their financial records. When done the right way, depositions can help to uncover the truth in a concealed asset case. 
A Subpoena of Records Held By Another Party 
The unfortunate reality is that some spouses simply refuse to cooperate with the divorce process. Beyond failing to turn over certain documents, they may even make material misrepresentations or tell outright lies while under oath. When necessary, your Galveston County divorce attorney can subpoena financial documents and financial records held by a third party. For example, imagine that you believe that your spouse is stashing funds in a hidden, undisclosed bank account. If good cause can be shown, a Texas court can approve a subpoena of financial records to a third party financial institution.
Schedule a Confidential Consultation With a Divorce Lawyer in Galveston County
At Lindamood & Robinson, P.C., our Galveston County divorce attorneys have the professional knowledge and experience to advise clients in hidden asset cases. If you have any questions about concealed assets, we can help. Reach out to us by phone or send us a direct message for a confidential initial consultation. Our law firm provides representation in complex divorce cases throughout Galveston County, including Galveston, Baytown, and Friendswood.
Resource:
stcl.edu/lib/TexasRulesProject/TRCP194-199/rule194-22021.html