Paid Family Leave Law In Texas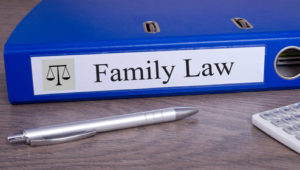 The United States is one of the only developed countries that lacks sufficient paid family leave law. While a few states including California, Washington, Rhode Island, New Jersey, and the District of Columbia have a paid family leave requirement, Texas does not require this option under all situations. According to the US Department of Labor, only 12 percent of private sector workers have access to paid family leave in the United States. Paid family leave, however, is a very important option that individuals must understand. The lack of paid family leave options emphasize the strong work culture in this country, which has the tendency to sometimes compromise family development.
Applicable Family Law
Texas employers must comply with the Family and Medical Leave Act if the company has at least fifty employers for at least twenty weeks in the current or previous year. Employees may take family medical leave if: (1) the individual has worked for the company for at least a year, (2) the individual has worked at least 1,250 hours during the previous year, and (3) the individual works at a location with at least fifty employees within a 75 mile radius.
The Importance Of Paid Family Leave
At least twelve weeks of parental leave makes a significant different in the lives of parents. This maternity period increases the opportunity for early childhood checkups and immunizations. Other reasons for family medical leave include employees who must recuperate from a serious health condition, care for a family member with a serious health condition, bond with a new child, handle qualifying exigencies arising out of a family member's military service, or care for a family member who suffered a serious injury during active military duty. Some experts even suggest that several months parental leave should be required. There are several particular reasons why individuals benefit from paid family leave. Some of these reasons include the following:
Assistance For Childhood Illness. Paid family leave is not just important for the needs of newborn children and their parent but also in the event of a child's illness. Significant childhood illnesses cause parents to lose their jobs.
Breastfeeding Frequency Increases. Studies show that family leave increases the frequency of breastfeeding, which increases the bond between mother and child by stimulating positive neurological and psychosocial development and decreases the risks of many health problems.
Decreases Maternal Depression. There is strong evidence to suggest that family leave decreases maternal depression, which can prevent mother-infant bonding and negatively impact a child's cognitive, social, and emotional development.
Stronger Parental Bonding. Extended family leave allows parents the opportunity to increase the bond during a particularly formative period in a child's life, which parents are likely to miss if required to return to work immediately after the birth of a child.
Contact A Talented Family Law Lawyer
If you have questions about how paid family leave operates in the state of Texas, do not hesitate to contact an experienced lawyer at Lindamood & Robinson, P.C. We are eager to help you today.
Resource:
twc.state.tx.us/news/efte/family_and_medical_leave_act_fmla_.html