Parental Rights In Texas: Understanding The Terms "Conservatorship," "Possession," And "Access"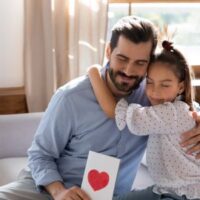 Are you a parent going through a divorce or a separation in Galveston? It is normal to feel stressed out. Nothing should come between you and your relationship with your children. You may have a lot of questions about custody and visitation. Technically, Texas does not actually use these terms in an official legal capacity. Instead, you will hear "conservatorship," "possession", and "access." Here, our Galveston County child custody attorney provides a guide that parents can rely on.
 Understanding the Child Custody and Visitation Terminology in Texas 
While Texas, technically does not use the words custody and visitation in official court proceedings, the general concepts apply. Here is a comprehensive overview of the legal meanings of three terms that you will likely hear in your custody case:
Conservatorship: In the context of Texas child custody law, conservatorship refers to the legal concept of assigning rights and responsibilities for making decisions about a child's upbringing and welfare. It involves determining who will have the legal authority to make decisions regarding the child's education, healthcare, religion, and other important matters. Texas recognizes two types of conservatorship: joint managing conservatorship and sole managing conservatorship.
Possession: In Texas, possession refers to the physical custody or physical possession of a child. It determines where the child will reside and spend time on a day-to-day basis. The possession schedule outlines the specific periods of time each parent has with the child, including weekdays, weekends, holidays, and vacations. Texas law encourages frequent and continuing contact between the child and both parents, promoting shared parenting and ensuring the child's best interests are met.
Access: Access refers to the right of a noncustodial parent to spend time with the child when they are not in their physical custody. It is typically granted to the parent who does not have primary physical custody but still maintains legal rights to the child. Access may be scheduled or arranged according to the needs and best interests of the child, and it allows the noncustodial parent to maintain a meaningful relationship with their child. Access rights can be detailed in a court order or agreed upon by the parents, and they may include regular visitation, overnight stays, and other specific arrangements.
 Know the Law: Texas is a Best Interests of the Child State
When it comes to child custody matters, Texas follows the "best interests of the child" standard (Texas Family Code § 153.002). The primary consideration in determining conservatorship, possession, and access is what is best for the child's overall well-being and development. The court takes into account various factors, including the child's emotional and physical needs, the parents' ability to provide a stable environment, and the child's relationships with each parent.
Consult With a Galveston County Child Custody and Visitation Lawyer
At Lindamood & Robinson, P.C., our Galveston County family attorneys have the skills and experience to handle all types of custody and visitation cases. If you are locked in a dispute with a co-parent, we are more than ready to help. Contact us today to arrange your completely confidential consultation. We represent parents throughout Galveston County.