Parenting Plan Provisions In Texas: No Alcohol Before And During Parenting Time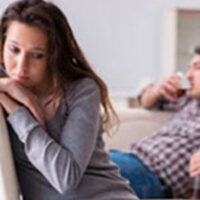 Alcohol abuse is a widespread problem. According to data cited by the National Institute on Alcohol Abuse and Alcoholism (NIAAA), there are more than 14 million people nationwide with an alcohol disorder. For separated parents of young children and teenagers, alcohol abuse can be a thorny topic. In Texas, a no alcohol before and/or during parenting policy may be the best option to facilitate a positive relationship while protecting the kids. Upon a proper request and a showing of proof, an injunction can be placed on one or both parents to not consume alcohol immediately before or during parenting time with a child.
Contact an Attorney at LINDAMOOD & ROBINSON, P.C. today.
At Lindamood & Robinson, P.C., our Texas child custody and visitation lawyers are standing by, ready to protect your parental rights and the best interests of your child. If you have any questions about no alcohol before and during parenting provisions, we can help. Contact us for a confidential case review. We provide family law guidance and support in Houston and throughout Southeast Texas.