Retroactive Child Support in Texas: An Overview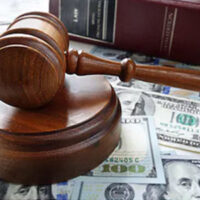 In Texas, parents have a basic responsibility to provide material support to their children. After a divorce or separation, a non-custodial parent may owe child support. In some cases, a parent may even be required to pay retroactive child support. There are many myths and misconceptions about what retroactive child support is and how it works in Texas. In this article, our Galveston County child support attorneys explain the most important things parents need to know.
Texas Law: Retroactive Child Support
When a child support order is entered, it is calculated going forward. A parent who obtains a child support order is generally entitled to receive ongoing monthly payments until their child becomes an adult. Retroactive child support is a specialized type of child support that can provide compensation to the child support that should have been paid, had a child support order/agreement been in place sooner. Under Texas law (Texas Family Code Sec. 154.009), retroactive child support is awarded on a case-by-case basis.
Four Factors Texas Courts Consider When Awarding (or Denying) Retroactive Child Support
Many people mistakenly believe that they can only be held responsible for child support if a court order or legally enforceable agreement is in place. In Texas, that is not necessarily true. A court can retroactively find a non-custodial parent responsible for child support that they should have been paying. Under state law, Texas courts are required to consider the following four key factors when in reviewing a retroactive child support case:
Whether the custodial parent made an effort to notify the obligor (other parent) of their responsibility to pay child support;
Whether the obligor knew or should have known that child support was owed;
Whether obligor made has provided any support before the child support order was entered; and
Whether a retroactive child support order would cause undue financial hardship to the obligor and their immediate family.
To summarize the standards, Texas courts tend to award retroactive child support when two key criteria are met: The non-custodial parent knew or should have known that had a child to support but were not doing so and the non-custodial parent is currently in a financial position to make up for the support that was not provided. Retroactive child support claims are highly fact-specific legal cases. If you are considering filing for retroactive child support or if you are defending yourself against a retroactive child support claim, an experienced Galveston County family law attorney can protect your rights.
Call Our Galveston County, TX Child Support Lawyers for Help
At Lindamood & Robinson, P.C., our Texas child support attorneys provide sound advice and trustworthy legal guidance to our clients. If you have questions about retroactive child support, we are more than prepared to help. Contact us at 713-654-2112 for a confidential, no-commitment initial consultation. We represent parents throughout Galveston County, including in Galveston, Dickinson, Texas City, Santa Fe, and La Marque.
Resource:
statutes.capitol.texas.gov/Docs/FA/htm/FA.154.htm