Six Key Things That Should Be Included In A Parenting Plan In Galveston County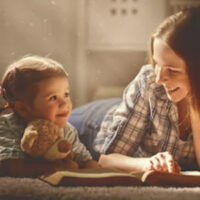 Divorced and separated parents need to come to an arrangement for the care of their children. In Texas, all custody disputes are resolved under the best interests of the child standard (Texas Family Code § 153.002). Courts favor parenting plans to help parties come to a resolution that works best for their family. A parenting plan should be comprehensive. Here, our Galveston County parenting plan attorney highlights six key things that should be addressed in your plan.
Custody/Visitation Structure: Managing Conservator and Possessory Conservator 
As a starting point, a parenting plan should provide an overview of the structure of the custody and visitation arrangement. In Texas, a parent with legal custody is called a managing conservator. A parent with primary physical custody is referred to as a possessory conservator. Your Galveston County parenting plan should clarify the basic structure of your parental relationship. 
Division of Parental Rights and Parental Responsibilities (Decision-Making) 
A parenting plan in Texas should also clearly state each parent's rights and responsibilities regarding decision-making authority. Do both parents have equal rights to make decisions regarding the child's health, education, and welfare? Does one parent have the primary decision-making authority? A parenting plan should clarify. 
Division of Parenting Time (Parenting Schedule) 
Next, a parenting plan should include a comprehensive time-sharing schedule. This is one of the most important elements of a parenting plan. You and your co-parent can benefit from creating a comprehensive and detailed schedule. 
Child Support (If Applicable) 
Parenting plans should also specify child support, if applicable. Assuming that one parent is paying child support the parenting plan should specify how much and when payments are to be made. You may want to include additional provisions for add-on expenses, such as unexpected medical costs. 
Provisions Regarding Communication 
Communication is an important part of effective co-parenting. Even if divorced/separated parents are not on the best of terms, they should still have a process in place for sharing information regarding their children. It is best to get a structure for communication set up as part of your parenting plan. 
Any Unique Factor that is Relevant to Your Family or Your Child 
Finally, a parenting plan should also address any unique factors that are relevant to you, your family, and your child. Ultimately, parenting plans are not formulaic legal documents. They can and should be customized to meet the needs of each individual family. Make sure that things that matter to you are included as part of your parenting plan.
Get Help From a Family Lawyer in Galveston County, Texas
At Lindamood & Robinson, P.C., our Galveston family lawyers have the skills and experience to help clients come to a parenting plan that works. If you have any questions about the contents of a parenting plan, we can help. Give us a call now or contact us online for a fully confidential case review. Our family law firm represents parents throughout Galveston County, including in Galveston, Baytown, Friendswood, Dickinson, Texas City, and Santa Fe.
Resource:
statutes.capitol.texas.gov/Docs/FA/htm/FA.153.htm#:~:text=1%2C%201999.-,Sec.,and%20access%20to%20the%20child