Six Signs that Your Marriage May Be Headed to a Divorce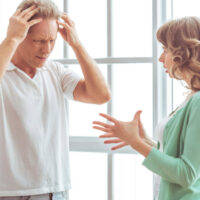 Is your marriage having issues? You are far from alone: The United States Census Bureau data shows that hundreds of thousands of married couples get divorced nationwide each year. That divorce is common does not make it any easier. You may not even be sure if a divorce is the right path forward for your relationship. There are some warning signs to be aware of. Here, our Houston divorce attorney highlights six signs that indicate that it may be time to consider divorce.
You and Your Spouse are Struggling With Communication 
Communication is key to any relationship—and it is especially important in a marriage. Indeed, open dialogue is the cornerstone of most healthy marriages. If you find that conversations with your spouse have become a series of misunderstandings, or worse, you have stopped talking altogether, it's a glaring red flag. It is a sign that divorce may be in the future. 
A Serious Emotional Distance has Developed 
While every couple may experience brief periods of emotional disconnect, it's worrisome when it becomes the norm. When spouses start living parallel lives, avoiding shared activities, or excluding each other from personal experiences, the emotional chasm deepens. 
You and Your Spouse Fight or Argue All of the Time 
It is natural for couples to have disagreements. Indeed, some arguing can even be the sign of a healthy relationship. That being said, if every discussion escalates into a full-blown argument, or if conflicts are constant and unresolved, it is a sign of deeper issues. The content of these fights often is not as telling as the frequency and intensity with which they occur. 
There is Lack of Intimacy in the Marriage 
Intimacy is not just about physical closeness it is also about developing an emotional connection. If you and your spouse no longer share tender moments, exchange loving gestures, or experience physical intimacy, it could be a sign that your marriage is headed towards a divorce.  
One or Both Spouses Was Unfaithful 
Infidelity can shatter the foundation of trust in a marriage. While some couples manage to rebuild their relationship after an affair, many struggle to move past the betrayal. Adultery does not mean the end of every marriage—but it is a big issue and often the sign of a deeper problem in the relationship. It could be a sign that your marriage is on the road to a divorce. 
You Made a Good Faith Effort to Fix the Marriage and it Did Not Work 
Divorce is not a sign of failure. It could be the best option for both spouses. You might have sought couples therapy, read self-help books, or even taken time apart to reflect. If, after all these initiatives, the issues remain unresolved, it might indicate that the marriage has reached a point of no return.
Contact Our Houston, TX Divorce Lawyer Today
At Lindamood & Robinson, P.C., our Houston divorce attorneys are committed to helping our clients navigate the legal system, so that they can effectively protect their rights and move towards a better future. Contact us today to arrange a completely private initial appointment. We handle divorce cases in Houston, Sugar Land, Pearland, League City, The Woodlands, and Missouri City.