Six Tips For Reaching A Property Settlement In A Divorce In Texas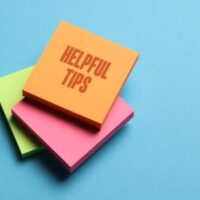 Property division can be a highly contentious issue in a divorce. If litigation is required, a court will split a couple's marital property under our state's community property statute (Texas Family Code §  3.002). Though, as litigation can be time-consuming and costly, most divorcing couples strongly prefer to reach their own settlement. A settlement for the division of property may be in reach—even in a highly contested divorce case. The following are six tips for reaching a property division settlement in Texas.
Organization Comes First: Know Exactly What You Own 
One of the top reasons why divorcing couples struggle to reach a property division settlement is disorganization. This is a solvable problem. You do not want to get tied up in a protracted divorce dispute because of poor organization. You cannot effectively reach a property settlement unless you know what and your spouse owns. 
Get a Professional Valuation for Complex Assets 
Some assets are very easy to value. There is no dispute over how much the $10,000 a person has in a checking account is worth. Though, other assets can be difficult to value. For example, a business is notoriously challenging to value. Be ready to get a professional valuation for important but difficult to value assets. 
Understand Texas Law for Divorce and Property Division 
A basic knowledge of Texas law for property division in divorce can make it a lot easier to reach a successful settlement with your spouse. You should understand the following key things:
Each spouse retains full ownership of their separate property; and
All marital property is community property in Texas. It is jointly owned. 
Approach Your Divorce Settlement With a Collaborative Mindset 
A settlement involves some give-and-take. To reach an agreement on property division, you need to get into the right mindset. You should try to make a good faith effort to approach the divorce process with a collaborative mindset. 
Be Logical and Future-Focused 
Emotions can run high in a divorce case. They can also undermine a property division settlement. When splitting up property and assets in a divorce, it is important to stay logical, clear-headed, and focused on the future. A settlement should set you up in a fair financial position. 
Do Not Shy Away From Mediation 
Nearly all cases are required to undergo mediation before trial.  This is because mediation has proven to be a successful method of alternative dispute resolution.  Mediation is a form of settlement negotiation conducted and assisted by an impartial attorney trained in the art of settling lawsuits.  Unlike arbitration and other kinds of alternative dispute resolution, mediation is non-adjudicatory.  The mediator will make no findings of fact or conclusions of law as it may apply to your case.  The mediator will make no decision that is binding on you.  Your attorney will discuss all aspects of mediation and the strategy to make the process successful. If your case does not settle, the case will remain on the pre-trial schedule and all necessary preparation will be done to present the case in the court room.