Suspect Your Spouse Is Hiding Assets In Your Divorce? Four Steps To Protect Your Rights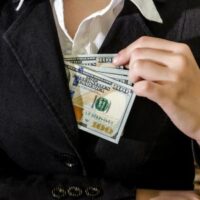 Are you preparing for a divorce in Texas? As part of the process, there are certain mandatory disclosures that you and your spouse will be required to make to each other (Tex. R. Civ. P. 194). This includes comprehensive financial disclosures. Spouses are not allowed to hide assets during the divorce process.
This raises an important question: What do you do if you believe your spouse is hiding assets? You need to be proactive. It is imperative that you take action to uncover hidden property. Here, our Houston hidden assets attorney highlights five steps that you should take to protect your legal rights and financial interests if you suspect that your spouse is hiding assets in your divorce case.
Get Organized—Make Sure Your Financial Records are in Good Order 
The first step is to get organized and gather all your financial records, including bank statements, tax returns, pay stubs, and any other documents related to your finances. It is essential to have a clear picture of your financial situation so you can identify any discrepancies or missing information. Not only will getting organized make sure that your duties are met, the information can be vital when working with a forensic accountant to uncover any hidden assets. 
Write Down Exactly What You Suspect and Why 
The next step is to write down exactly what you suspect and why. Doing so is vital—even if you do not have all of the information. Indeed, you might only have some broad suspensions that your spouse is hiding assets but not actual proof. Still, this is important because it can help to create a roadmap that you can use to discover concealed assets.
Raise the Issue With Your Houston Divorce Attorney 
Be sure to raise the issue with your Houston divorce attorney as soon as possible. Our Houston, TX based family law team has the skills and experience to help clients deal with hidden assets cases. Among other things, we create a plan of action and use all of the legal tools at our disposal to help you identify hidden assets and take corrective action. Your financial interests matter.
Connect With the Right Financial Experts (Forensic Accountant) 
Finally, it may be necessary to connect with a forensic accountant to help you uncover any hidden assets. These experts are trained to identify any irregularities in financial records and can help you to build a stronger case in court. Our Houston divorce attorneys can help you connect with a reputable forensic accountant who can assist you in the process of uncovering hidden assets.
Schedule Your Confidential Consultation With a Top Houston, TX Hidden Asset Lawyer
At Lindamood & Robinson, P.C., our Houston divorce lawyer has the professional skills and legal expertise to help you locate hidden assets. Be proactive. If you have any questions about your rights or your options, please do not hesitate to contact us today to arrange a completely confidential consultation. We handle hidden asset cases in Houston and throughout Southeast Texas.