Texas Court Denies Employment Benefits For Same-Sex Couples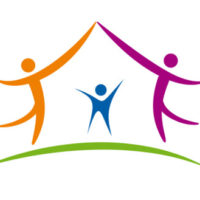 Recently, the Texas Supreme Court refused to review a lower court ruling which holds that cities may not deprive married same-sex couples the benefits that the city provides to opposite sex-couples. Texas law currently states that the state government is prohibited from discriminating against married same-sex couples without good cause. One of the Texas Supreme Court's judges, however, recently sparked controversy by arguing that the court should have heard the case and reversed the lower court's judgment. Because issues regarding employment discrimination are likely to be at the forefront of many future LGBTQ debates, same-sex married couples should understand some details about Texas law concerning employment benefits.
Details Of The Texas Supreme Court's Dissent
The dissent in the Texas Supreme Court's decision that refused to review the lower court's holding expresses the belief that spousal benefits are not a fundamental right in the same way as marriage. So long as the state does not revoke the right of individuals to marry, the dissent argues that the state of Texas can deprive same-sex couples of other benefits guaranteed to opposite-sex couples, including employment benefits. Texas, the dissent states, has an interest in restricting employment benefits to opposite-sex couples because these benefits encourage procreation within a marriage.
Advice About Existing Benefits For Same-Sex Married Couples
Same-sex married couples are advised to immediately apply for applicable benefits. Same-sex married couples qualify for several federal benefits related to Social Security, taxes, veteran and military status, employment, and immigration. Social Security benefits allow lower-earning spouses to collect benefits from higher-earning spouses in the event of disability or death.
In addition to these benefits, same-sex couples are also now able to file federal income tax returns under the status of "married", which allows individuals to transfer properties to spouses without paying estate taxes. Under current tax law, same-sex spouses are also now able to give gifts to one another without having to pay for state gift taxes.
Lastly, many laws in relationship to wills, trusts, and other types of estate planning devices now extend to same-sex married couples which means that same-sex couples should make sure to update all relevant legal documents.
Repercussions Of The Texas Supreme Court's Opinion
Since the Supreme Court of Texas refused to hear this case last month, there have already been several responses to this decision. Several parties have grouped together to petition the court for a rehearing recently arguing that the court should issue a ruling that same sex-spouses of government employees should not be entitled to health insurance and other benefits. This brief was signed by fifty members of the Texas legislature. It remains to be seen how the Supreme Court of the State of Texas will respond to this brief that attempts to further block employment benefits for same-sex married couples.
The Assistance Of An Experienced Houston Family Law Lawyer
If you are a same-sex couple who has experienced an obstacle regarding the recognition of your marriage, you need the assistance of strong legal counsel in Houston like the lawyers at Lindamood & Robinson, P.C. Do not hesitate to contact a lawyer today.
Resource:
texasobserver.org/lawmakers-sign-same-sex-benefits-brief/