The Effect Of Divorce On Jointly Owned Businesses In Houston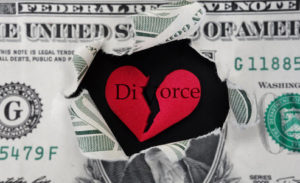 A number of businesses are jointly owned and operated by husbands and wives. During a divorce, however, couples who might have spent years together building a company can find themselves forced to divide the same company. Sometimes this division of property proceeds with few arguments between a couple, but other times parties argue over the division of wealth and are sometimes even forced to liquidate and split proceeds. Individuals in Houston who are forced to divide businesses that are jointly owned between spouses frequently turn to the skill and assistance of a knowledgeable lawyer.
The Division Of Marital Property In Houston Divorces
Most property obtained during a marriage in the state of Texas is classified as marital property and is subject to equitable distribution upon divorce. Property obtained before a marriage, however, is generally viewed by a court of law as separate property. As a result of these tendencies, if one spouse owned a business prior to marriage then a portion of the business may be viewed as separate property while another portion of the business might be viewed as marital property.
In the state of Texas, courts also have the ability to distribute marital assets and liabilities between spouses. Courts begin with the premise that the distribution of marital assets should be equal. Courts, however, are not obligated to evenly divide property among spouses. Some of the reasons why courts divide marital property unequally are the economic circumstances of the parties, the duration of the marriage, interruption of personal careers of educational opportunities, the manner in which one spouse might have contributed to the career or education of the other spouse, and various other factors.
How Houston Businesses Can Prepare For This Type Of Situation
A married couple who jointly owns a business does have some available strategies to make potential business division easier. Married couples who jointly own business are recommended to consider taking the following steps:
Make sure that boundaries and roles at the company are clearly defined.
Prepare a shareholder's agreement or simply a business agreement about how the business will be handled in such a situation. Many couples who jointly own businesses, however, fail to take this step.
Reprioritize company goals. It is a very good idea to make sure that it is possible to change dynamics in a company if a divorce or separation of property occurs.
Continuing A Business After A Divorce in Houston
There are some questions that divorcing spouses can ask to determine if it would be a viable option to continue running a business after a divorce. These questions include whether the business will be more successful together or apart, if the spouses can effectively communicate between each other, and whether it would be possible to define new boundaries in the work environment.
How An Experienced Houston Divorce Lawyer Can Help
If you jointly own a business with a former spouse, there are many question that might arise about how to handle the division of a business. Consulting with a knowledgeable Houston divorce lawyer at Lindamood & Robinson, P.C. can help clients navigate the various issue surrounding the division of a business and ultimately ensure that a client reaches the best possible results.
Resource:
statutes.legis.state.tx.us/Docs/FA/htm/FA.7.htm