The Role Of Protective Orders In Texas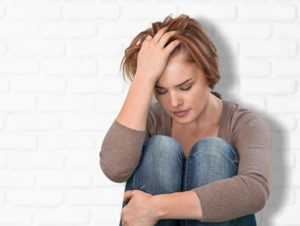 While many divorces feature heightened emotions, some divorces can also result in violence occurring between family members. In these situations, an experienced family law lawyer can prove essential in filing a protective order to help keep individuals safe. When these types of situations occur, individuals frequently benefit and are able to stay safe by understanding some of the basic information about how protective orders work.
The Power of Protective Orders
Protective orders are a type of court order that is used to protect individuals in a household from acts of violence. These orders restrict the access an individual has to a person who could be harmed. An individual who a court determines to have violated a protective order can be arrested and possibly face punishment dependent upon the circumstances. Individuals who violate a protective order can also find this violation interferes with their future career in addition to preventing the individual from purchasing a firearm.
Many individuals associate protective orders with restraining orders. A protective order provides a more immediate remedy than a restraining order. The terms of a protective order are more flexible than the language used in a restraining order.
Obtaining A Protective Order
To obtain a protective order in Texas, an application must be completed. A protective order can be requested by blood relatives, members of the same household, current and former spouses, or parents and step-parents. An individual need not be married in order to obtain a protective order.
To obtain a protective order in the state of Texas, however, an individual must be able to present proof that violence against them has occurred. The proof element, however, does not mean that an individual must be able to demonstrate that law enforcement has been contacted about a matter. Many victims who obtain protective orders have taken efforts to hide their abuse and have never reported nor gathered evidence about the abuse.
The Types of Protective Orders
There are three types of protective orders in the state of Texas. These orders include the following:
The content of these orders vary greatly. These protective orders last for the amount of type that is specified in the order.
Magistrate's Order of Emergency Protection. These orders are issued by a criminal court after an individual has been arrested for committing violent acts within the family. These orders most often last from thirty one to sixty one days.
Temporary Ex Parte. These orders provide an individual who has experienced domestic abuse with immediate protection. These orders may be obtained so long as the judge believes that an individual is in clear danger of violence. Individuals who violate the terms of temporary ex parte orders cannot be arrested. These orders most often last for twenty days, but can be renewed for an additional twenty day period.
The Assistance Of An Experienced Family Law Lawyer
If you are involved in a situation that requires a protective order, do not hesitate to contact an experienced lawyer at Lindamood & Robinson, P.C. who begin helping you today. Our Houston lawyers are eager to assist you immediately.
Resource:
txcourts.gov/media/478291/chapter4.pdf