Things Houston Parents Should Consider Before Relocating With Children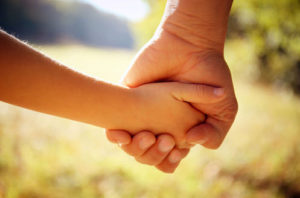 Parents are sometimes faced with the difficult decision of relocating, which means moving children away from the other parents. There are many reasons why parents decide to pursue relocation, including new employment opportunities, better education for children, or strengthened social support. Texas law grants many parents joint management of children, which means that the parents share the power to make decisions regarding the kids. As a result, parents who desire to relocate must obtain the permission of the other parent or a court of law by demonstrating that the move is in the child's best interests. Due to the various laws that arise regarding relocation, parents who desire to relocate frequently seek the advice of experienced family law lawyer. However, there are certain essential things that parents desiring to relocate should know before moving away with children.
Communicate Well With The Other Parent About the Relocation
In some situations, the other parent is willing to help make sure the relocation process proceeds as smoothly as possible provided the reasons for relocation are legitimate and thoroughly discussed. It is also likely that open communication will reduce potential conflict between parents concerning the relocation.
How Courts Determine A Child's Best Interests
To decide whether relocation is in a child's best interests, courts analyze several factors, including any potential harm that might arise from a child's relationship with a non-custodial parent, the parent's motivation to relocation or the other parent's motivation to oppose the move, and whether the suggested moved will enhance the child's quality of life.
Parents Interested In Relocating Should Craft A Relocation Plan
Parents interested in relocation should make sure that all angles of the relocation process are fully considered. Not only will thinking out the relocation help parents prior to moving, but doing so also helps a parent ensure that there are thought out responses to questions a court is likely to ask concerning reasons for relocation.
Parents Should Know The Terms of Child Custody Agreements Well
Some child custody arrangements include provisions concerning the area in which a parent may live or the manner in which a parent may relocate. Parents should intimately know the terms of the child custody arrangement involved in the case because the arrangement might include information about relocation. If there are any gaps or questions concerning about how the child custody agreement relates to relocation, parents should not hesitate to contact a knowledgeable family law lawyer.
When Courts Are Involved in Relocation
The current residence of children is a crucial factor when a court of law is involved in a relocation case. A child's residence, in accordance with the Uniform Child Custody Jurisdiction and Enforcement Act, is determined by where the child has lived for the past six months. If children are relocated to another state for six months then the other parent's legal actions become quite limited. If parents respond within the six months, a lawsuit can be filed in which a court will stop the relocation until the court decides whether the relocation should be permitted.
Deciding to relocate with a child after divorce can be a substantial and emotionally difficult decision. To help analyze which option is best for you, consulting with an experienced Houston lawyer at Lindamood & Robinson, P.C. is often an excellent step towards reaching the best possible outcome.