Three Common Questions About Divorce Answered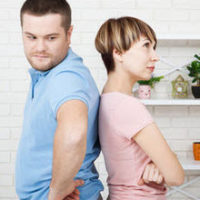 Divorce is a major life decision that can have repercussions for you and your family. A divorce may mean a wholesale change in your lifestyle and a disruption of your projected life goals. You probably have numerous questions about the divorce process and what may be required of you to get the divorce finalized. This is perfectly understandable. Below are three of the most common questions asked by prospective clients and answers to help give you as much information as possible so you can make the best decision for your situation. 
Can I Receive Alimony from My Spouse or Will I Have to Pay Alimony to My Spouse?
Under Texas law, there are only two circumstances that would enable you to pursue alimony (also known as spousal maintenance):
Your spouse was abusive and was convicted for family violence while your divorce suit is pending, or within two years from you filing for divorce; or
If you were married for more than a decade (i.e. 10 years) and you do not have "sufficient property" to cover "minimum reasonable needs" and if you (i) cannot find employment due to a physical or mental disability; (ii) are the custodian of a child of any age who needs substantial care because of a physical or mental disability; or (iii) you lack the earning ability to support yourself.
Even if you qualify for alimony, it is generally limited to three years with only a few exceptions for a spouse who is disabled or if you are caring for a disabled child. In addition, courts will not order a spouse to pay more than $2,500, or 20 percent of their gross monthly income (whichever is the lesser amount) to cover spousal maintenance. 
Is the Divorce Process Expensive?
Whether the process is expensive depends on your circumstances and financial situation. Divorce can become quite expensive if the case goes on for an extended period of time. To defray the expenses associated with a divorce, you and your soon-to-be-ex-spouse need to be proactive and open to negotiation. The more issues that you and your spouse can agree on, the lower the cost of the divorce. 
Do I Really Need to Retain the Services of a Divorce Lawyer?
The answer to this question depends on your individual circumstances. If you and your spouse do not have any kids, do not own a home, and have generally agreed on how to divide your property, then you may not need a lawyer. However, there are often unexpected issues that arise once the divorce process is initiated. This is why it makes sense to retain the services of a Houston divorce lawyer since they can provide you with expertise and counsel from start to finish. They can also assist with issues such as child support, tax treatment of dividing finances, and other complex issues that must be addressed before a divorce is finalized. 
Speak to an Experienced Houston Divorce Lawyer Today
As you can see, getting a divorce can get complicated. This is why you should contact the experienced Houston divorce and family law lawyers at Lindamood & Robinson, P.C. Our law firm handles all types of divorce cases and we are ready to help you.
Resource:
statutes.legis.state.tx.us/Docs/FA/htm/FA.154.htm