We Are Getting Divorced In Texas: Can We Share The Same Attorney?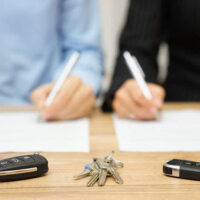 Studies suggest that somewhere between 40 and 50 percent of all marriages in the United States end up in a divorce. Despite many of the portrayals in the media, not all divorces require a nasty or protracted fight. Although divorce is never easy, there are plenty of couples in Southeast Texas who end their marriage on relatively good terms.
You may be wondering: Can you and your spouse share the same divorce lawyer? The answer is 'no'—but you can still get a low-conflict, uncontested divorce. Here, our Galveston County divorce lawyer explains why you cannot share an attorney for your spouse and provide an overview on uncontested divorce cases.
Texas Bar Association: Lawyer Must Zealously Advocate for Client 
The reason you cannot share a divorce attorney is because of the professional rules that govern lawyers and law firms. As noted in the official Texas Disciplinary Rules of Professional Conduct, a lawyer has a legal and professional responsibility to "zealously pursue clients' interests within the bounds of the law." A divorce lawyer cannot represent both spouses in a divorce because the spouses are in an adversarial situation.
Divorcing Spouse are Not on the Same Side (But They Still Share Common Interests) 
The reality is that a divorcing couple is not entirely on the same side of a legal case. As you and your spouse are dividing property and assets in Texas, you may have to make some hard decisions regarding who gets to keep what. That being said, divorcing couples often share many common interests, especially if they share young children. Even though separating spouses cannot share a divorce attorney, there is a lot of space to work together towards a mutually agreeable settlement. 
A Separation Does Not Have to Be a Fight—You Can Get an Uncontested Divorce 
There are two primary reasons why a divorcing couple might be interested in sharing a lawyer. First, they may be looking for a way to save on legal expenses. Second, they may not want to get locked into a fight. The good news is that there are ways to save money and avoid conflicts even though you cannot share the same divorce attorney. You and your spouse have the right to file for an uncontested divorce in Texas. In effect, this means that you can reach an out-of-court settlement that resolves all material issues related to your divorce.   
The Bottom Line: You need to hire your own Texas divorce attorney who will represent you as an individual. Even in an uncontested divorce case, you cannot share the same family law attorney. 
Contact Our Galveston County Divorce Attorneys Today 
At Lindamood & Robinson, P.C., our Galveston County family law attorney has the professional skills and legal knowledge that you count on in an uncontested divorce case. Give us a call now or connect with us online for your completely confidential case evaluation. We handle family law and divorce cases throughout Galveston County, including in Clear Lake Shores, Dickinson, Bacliff, Bolivar Peninsula, La Marque, Kemah and Jamaica Beach.
Resource:
texasbar.com/AM/Template.cfm?Section=Home&Template=/CM/ContentDisplay.cfm&ContentID=27271