What Are The Consequences Of Delinquent Child Support In Texas?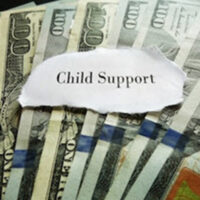 Parents have a legal duty to support their children. Yet a significant percentage of child support goes unpaid. According to a report from CBS News, approximately 25 percent of parents who owe child support pay some, but not the full amount. Another 30 percent do not pay anything at all. In Texas, a parent who fails to make a good faith effort to keep up with their child support can face serious sanctions. Here, our Houston and Galveston child support attorneys provide an overview of the consequences of delinquent child support in Texas.
How the Texas Office of the Attorney General Enforces Child Support 
Non-custodial parents are expected to comply with their child support obligations. If they fail to do so, the Texas Office of the Attorney General may become involved in their case. Here are five enforcement tools that state authorities in delinquent child support cases: 
License Suspension: If child support is seriously past due, any license granted by the state of Texas may be suspended. Among other types of licenses, state regulators can move to suspend a driver's license, hunting license, and professional license.
Denial of Passport: Texas authorities can also work directly with federal agencies to block a parent from getting a new or renewed passport because of past due child support.
Liens: To recover the child support that is owed, Texas can seek to put a lien on any property held by the parent. This includes real property, bank accounts, and retirement accounts.
Credit Reporting: Once child support is seriously delinquent, state authorities will take steps to ensure that information is reported to all three major credit reporting agencies. A record of past due child support can cause serious, long-term damage to a parent's credit score.
Contempt of Court: Finally, the Texas Office of the Attorney General can initiate contempt of court proceedings against a parent who fails to pay. In most cases, contempt is only initiated after other enforcement actions fail to produce results. A parent may face civil contempt, criminal contempt, or both. With civil contempt, a parent will be fined every day until they take sufficient steps to address their overdue child support obligation. With criminal contempt, a parent may be subject to immediate arrest.
Notably, these sanctions are generally applied to parents who fail to pay child support without justification. If you are a Harris or Galveston County parent who genuinely cannot keep up with your obligations for financial reasons, you may be entitled to a child support modification.
Get Help From a Child Support Lawyer in Texas
At Lindamood & Robinson, P.C., our Houston and Galveston family law attorneys have the professional skills and legal experience to handle the full range of child support claims. If you have any questions about past due child support, we are here to help. Contact our firm today for a completely confidential, no obligation family law consultation. We represent parents throughout Harris county, Galveston County, including in Sante Fe, Texas City, and Kemah.
Resource:
cbsnews.com/news/10-billion-in-child-support-payments-going-uncollected-according-to-estimates/