What If I Am concerned The Other Parent Will Seek A Modification?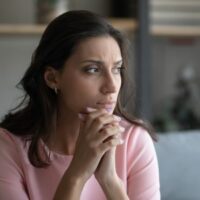 In Texas, the term "conservatorship" is used to describe the concept of child custody. Once a custody arrangement is in place, parents in Galveston County have a legal duty to abide by it. That being said, changes are possible. Under Texas law (Texas Family Code § 156.101), a court may modify "an order that provides for the conservatorship, support, or possession of and access to a child."
If you are a parent who wants to oppose the other parent from changing a custody arrangement, it is imperative that you take immediate action to protect your rights and interests. The following are the considerations in a modification:
Background: Modification Requires Substantial Change in Circumstances 
In Texas, family courts presume that an existing child custody order/agreement is appropriate and best for the child. To get a modification of a custody order, the parent seeking the change has the legal burden of proving that there has been a "material and substantial change of circumstances." Put another way, the parent seeking a modification must establish that something has changed that renders the existing custody arrangement outdated or otherwise not in the best interests of the child. Some examples of changes that can qualify as "material and substantial" include:
Parental relocation;
Change in health status;
Change in child's desired living situation (older children only);
Allegations of parental misconduct.
Adverse conditions surrounding the child (grades, health, behavior)
You Can Challenge Your Co-Parent's Petition for a Modification 
In Texas, child custody & visitation modification cases generally take one of two paths. The first involves parents filing a petition for a modification together. When this occurs, courts are far more likely to grant the modification. They give parents considerable discretion when they can effectively work together.
The second path involves a dispute over a modification. If your co-parent is seeking a modification that you do not agree with or approve of, you have the right to challenge their petition. Under Texas law, they must notify you that they are seeking custody/visitation in court. In defending the current custody arrangement against the proposed change, you can make two arguments:
There has been no material and substantial change in circumstances. Thus, a modification is not warranted under Texas law; and/or
The modification proposed by your co-parent is not in the best interests of your child.
Even if there has been a major change in circumstances, the specific modification being sought by your co-parent may simply not be appropriate. You have the right to make your case for an alternative arrangement in court. An experienced Galveston County, TX child custody modification attorney can help.  
At Lindamood & Robinson, P.C., our Texas family lawyers represent parents in child custody modification cases. If you have any questions about your rights or responsibilities, we are here to help. Contact our family law firm now to set up your strictly private case review. We handle child custody modifications throughout Galveston County, including in Texas City, Bayou Vista, Clear Lake Shores, Galveston, Dickinson, and Hitchcock.