What is Dissipation of Assets and How Can It Affect Your Texas Divorce?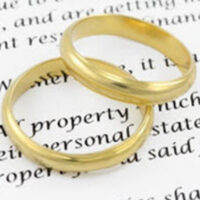 Texas is a community property state. In effect, this means that all assets and property acquired during the course of marriage belong to both spouses. Typically, community property is divided 50-50 in a divorce. Indeed, Texas law presumes an equal split of marital property. However, there are some narrow exceptions to the rule.
If one spouse wastes or abuses marital property (dissipates assets) immediately preceding a separation, a Texas court may order a remedy. In this article, our Galveston County divorce lawyers highlight the key things you should understand about dissipation of assets and how it can impact your Texas divorce settlement.
Dissipation of Assets: Defined 
Simply defined, dissipation of assets is the waste, fraud, abuse, or squandering of collectively-held marital assets. In some cases, dissipation occurs because of reckless behavior. In other cases, dissipation is intentional, either done out of spite or to conceal property for later use. Some specific examples of acts that may constitute dissipation of marital assets in Texas include:
Financial resources being used to commit adultery;
Extravagant gifts, especially to a mistress;
Reckless and excessive personal spending or borrowing;
Gambling losses or substance abuse-related losses; and
Fraudulent transfers to outside individuals or entities.

Dissipation Can Affect Property Division in Texas
Under the Texas community property statute, there is a presumption that marital property should be divided in a 50-50 manner. In most divorces, community property is split evenly. However, the 50-50 presumption can be overcome with strong evidence that dissipation of assets occurred as the marriage was breaking down. To best understand how this works, consider a recent court case out of Southeast Texas. In 2019, the Texas Fourteenth District Court of Appeals granted a wife a greater share of the community property in order to remedy dissipation of assets (In the Matter of the Marriage of Mari Lou Garcia and Rene Garcia).
In that case, the couple received a $11,400 payment from an insurance company to cover the repairs for storm damage to their home. However, the husband did not use the money for that purpose. To account for this and other issues, the Texas appeals court assigned certain specific property to the wife and assigned certain specific debts to the husband—deviating from presumed 50-50 community property division of assets.
Dissipation of asset cases are complicated. They are always resolved on a case-by-case, fact-specific basis. If waste or abuse of community property is an issue in your case, you should consult with an experienced Texas divorce lawyer. 
Call Our Galveston County Divorce Attorneys Today
At Lindamood & Robinson, P.C., our Texas divorce lawyers possess the skills and knowledge to protect your property rights. If you have any concerns about waste, fraud, or abuse of marital property, we are more than qualified to help. Contact us today for a strictly confidential case evaluation. We serve communities throughout all of Galveston County, including in Galveston, Bayou Vista, Dickinson, Friendswood, Hitchcock, Kemah, Jamaica Beach, and Bacliff.
https://www.lawcl.com/top-ten-property-division-factors-in-a-texas-divorce/