What To Do If You Are Falsely Accused Of Domestic Violence In Houston, Texas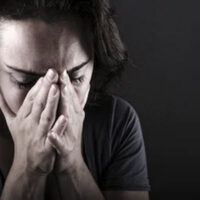 Domestic violence remains a serious problem in our communities. According to data from the Texas Department of Public Safety (DPS), there are nearly 200,000 incidents of family violence reported across the state each year. Of course, not every report of family violence is legitimate. The reality is that false accusations happen. Innocent people are accused.
A domestic violence allegation carries both criminal and family law implications. This raises an important question: How do I protect my family law rights if I am falsely accused of domestic abuse? Here, our Houston domestic violence lawyers highlight the key steps that you need to take if you are wrongly accused of spousal/intimate partner abuse in Texas.
Three Steps to Take If You are Falsely Accused of Domestic Abuse in Harris County, TX 
Avoid Any Direct Confrontation of the Accuser 
The first step to dealing with a false domestic violence allegation is knowing what not to do. You should never confront the accuser directly—especially in an angry manner or in violation of a temporary protective order. While it is normal to be frustrated, hurt, and confused, it is crucial that you handle false allegations in the proper manner. Once formal allegations have been made, it is a legal matter. You should work through your attorney. Confronting your accuser on your own could potentially cause very serious problems. 
Secure and Organize Any Exonerating Evidence 
Do you have any evidence that helps to support your version of events? If so, it is important that you secure and organize that evidence and information. Take a moment to write down exactly what happened, including when you learned of the allegations. If you have any relevant evidence—a text message, phone records, photographs, video, a witness statement, etc.—make sure you save it. The more supporting information you have, the better off you will be. 
Get Help From a Family Law Professional (Before a Protective Order Hearing) 
In Texas, an individual may be able to obtain a temporary restraining order (protective order) based largely on allegations alone. However, these orders only last until there is a full hearing on the matter. During a protective order hearing, you will have an opportunity to present your side of the case. You do not want to miss out on your chance to protect your family law rights. Consult with an experienced Houston, TX domestic violence attorney. If possible, you should speak to a lawyer before a protective order hearing. 
Schedule a Confidential Consultation With Our Houston Family Law Attorneys
At Lindamood & Robinson, P.C., our Houston family lawyers have the skills and expertise to handle domestic violence issues. If you were falsely accused of spousal abuse or intimate partner violence, we are prepared to help. Contact us now for a completely confidential case evaluation. With an office in Houston, we provide family law services throughout Southeast Texas, including in Harris County, Brazoria County, Fort Bend County, Chambers County and Galveston County.
Resource:
dps.texas.gov/sites/default/files/documents/crimereports/16/citch5.pdf