What To Do With Your Mortgage in a Divorce in Houston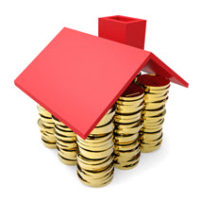 What To Do With Your Mortgage in a Divorce in Houston
One of the driving factors behind a married couple opting to get divorced in Houston, Texas is financial difficulties. A recent survey showed that approximately 35 percent of respondents reported that they were enduring stress in their marital relationships because of money. In respondents between the ages of 44 and 54, the percentage is even higher (44 percent, to be exact), according to CNBC.com. If that was not bad enough, another survey reported that 53 percent of people admitted to hiding aspects of their spending from their spouse.
Given the prevalence of financial issues associated with a couple deciding to get divorced, it is not surprising that there may be issues with sorting out the couple's mortgage. One of the worst scenarios that happens quite often, is when a divorcing couple forgets (or intentionally refuses) to pay the mortgage and the home goes into foreclosure. If your home goes into foreclosure, it will negatively impact both your credit scores. You could also be exposed to paying deficiency judgment. This is a court order requiring you to pay the difference between the outstanding balance on the mortgage and the price the foreclosed home sold for on the open market.
So, as you can see, even if you are involved in a contentious divorce, it is important to set your differences aside and make sure the mortgage is paid on time. 
If Your Name is On the Mortgage, You are On the Hook
During the divorce settlement process, an agreement might be reached by the spouses to have one spouse transfer their interest in the home to the other spouse. Keep in mind that this type of agreement does not relieve you of your responsibility to pay the mortgage. If the mortgage was taken out under both you and your spouse's names, then transferring a partial interest in the home will not remove the mortgage liability from the transferring spouse. 
Options to Consider for Resolving the Mortgage Issue
Fortunately, there are multiple options you could consider and present during a divorce settlement. Depending on the facts of your particular case, it may make more sense to consider selling the house and splitting the proceeds between the spouses. Or, you could agree to have one spouse re-finance the home in their name only. Another option is a mortgage assumption where one spouse effectively assumes the rights and liabilities of the mortgage (however, check with your bank to see if your mortgage qualifies for an assumption).
During these proceedings and settlement negotiations, it is critical to keep an open mind and work toward a mutually beneficial agreement to ensure you are protected from problems surrounding a mortgage. 
Houston Divorce Lawyer Ready to Assist You in This Difficult Time
Divorce can be extremely stressful and emotionally draining. You have enough on your plate. Let an experienced and skilled Houston divorce lawyer advocate for your best interests and work to get your divorce finalized in an efficient and effective manner. The law firm of Lindamood & Robinson, P.C. is ready and able to help. Contact our office today.
Resource:
cnbc.com/2015/02/04/money-is-the-leading-cause-of-stress-in-relationships.html