What To Know About Mediating A High-Conflict Divorce In Texas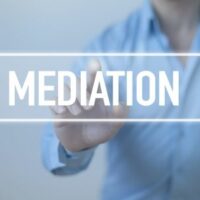 Divorce is stressful and emotionally-fraught. Ending a marriage is even more challenging if you are trying to navigate a high-conflict situation. While precise data is hard to come by, the general consensus is that somewhere between 10 and 25 percent of divorces are high-conflict.
Mediation is a non-adversarial process focused on helping divorcing couples work toward a settlement. It can still be an option even in high-conflict cases. Here, our Galveston County divorce mediation lawyer offers some guidance for mediating a high-conflict divorce case in Texas.
The Goal of Divorce Mediation is to Reduce Conflict
In Texas, mediation is a non-adversarial process through which a neutral third party works to help parties reach understanding and resolution (Civil Practice and Remedies Code Sec. 154.001). Unlike litigation, the goal of mediation is not to determine a "winner." It is a collaborative process that is structured to help parties come to a solution that works for their specific situation.
Mediation Can Save Time and Money and Preserve Relationships 
A divorce can be time-consuming and  expensive, and it can cause damage to personal relationships. The risks are especially high in more difficult divorce cases—where there is a chance that this could become nasty. Mediation offers significant advantages. Compared to divorce litigation, mediation is:
Faster;
Less expensive; and
Well-suited to limit personal conflict 
A High-Conflict Divorce in Texas May Still Be Suitable for Mediation 
For a divorce mediation to be successful, the parties have to be willing to make a good faith effort to try to work together. You may be wondering if high-conflict divorces can be mediated. The answer is a clear "yes." While not every case is suitable for mediation, the structure offered by the mediation process does give a divorcing couple who has serious conflict an opportunity to focus on the future and try to work out their issues in a manner that allows everyone to move forward with their life.
 You Can Always Withdraw from the Divorce Mediation Process in Texas 
The mediator does not have the power to render a final decision. Instead, the mediator is there to help a divorcing couple find a mutually agreeable resolution. A key advantage of trying to mediate a high-conflict divorce case is that it does not foreclose any other options. Ideally, you and your spouse will be able to reach a settlement through mediation. However, if mediation does not work for your divorce, you can always withdraw from the process. You retain your other legal options.
 Get Help From a Family Divorce Attorney in Galveston County
At Lindamood & Robinson, P.C., our Texas divorce mediation lawyers are devoted to helping our clients solve problems. If you are trying to navigate a high-conflict divorce, we can help. Contact our family law team now for a confidential initial legal consultation. We provide family & divorce mediation services in Galveston County, including in Texas City, Galveston, Dickinson, La Marque, Santa Fe, Bacliff, San Leon, Hitchcock, and Clear Shore Lakes.
Source:
statutes.capitol.texas.gov/Docs/CP/htm/CP.154.htm