What You Need to Know About Changing Your Name as an Adult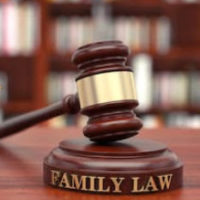 Most people are aware that if you want to change your name as an adult, you can. Many times, people choose to change their name after they have been married or gotten a divorce. After getting married, your last name can be changed by using your marriage license. When you get a divorce, paperwork can be filed requesting the judge order your previous name restored during the final decree of divorce. However, many people don't realize there are options for getting your name changed as an adult outside of those two situations.
Who Can Request a Name Change? 
Any adult is able to request that their name be changed in the county in which they live. To do so, the adult simply needs to file a petition that meets all of the requirements for a name change in the family code. The petition should include information including the reason they want their name changed, and other information about the individual's criminal history.
What Do I Need for a Name Change? 
In addition to the information above, the person wishing to change their name must submit a full set of fingerprints to the Texas Department of Public Safety as well as the FBI. These must be completed in order for them to perform a background check that is also part of the requirement for a name change. Because fingerprints aren't required just for a name change, there are multiple locations across the state of Texas where a person can get fingerprints completed. Many of these appointments can be scheduled online.
Why Would My Name Change Be Denied? 
Texas laws say that a judge should order a name change after a request by an adult if the change is beneficial and in the interest of the petition and the general public, unless that person is a registered sex offender under the code of criminal procedure or has been convicted of a felony. There are, however, a few exceptions that allow the judge to order a change of name even if the person has a felony conviction or has to register as a sex offender. In some situations, the name change may still be denied if the request meets the exceptions if the judge finds that the name change is not in the best interest of the public.
Additional reasons the court may deny a name change is if the court feels the name change is being requested to avoid law enforcement or creditors. Under Texas Family Code there is no actual direction for the reasons a judge can determine that a name change cannot be granted. Any time a judge deems a name change to be not in the interest of the public, the decision may be subject to appeal because the judge has such broad discretion.
Contact an Experienced Family Law Attorney Today 
If you are considering a name change, the Houston family law attorneys at Lindamood & Robinson, P.C. can help answer your questions and guide you through the entire process. Contact us today to schedule a consultation.
Resource:
statutes.capitol.texas.gov/Docs/FA/htm/FA.45.htm