What You Need to Know About Texas Parenting Plans During Divorce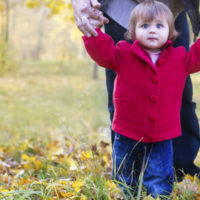 Parenting children can be difficult for parents who are getting along and living under the same roof, but when it comes time to settle these issues in the heat of a divorce, it is often much more complicated. When it comes to divorce, issues relating to the responsibilities and rights parents have toward their children are referred to under the term conservatorship in Texas.
When a Texas couple divorces, they must lay out the details of a legal document called a parenting plan. This plan addresses issues such as how much time the child will spend with each parent and where the child will live. The document also establishes each parent's rights to make and be involved in decisions such as education, medical care, religion, and education of the child. Sometimes parents can work these out with their divorce attorneys, but sometimes the court is forced to establish a parenting plan.
Types of Parenting Plans
Texas uses the phrases access to and possession of when it comes to child visitation. The access and possession schedule show when each parent has visitation time with the child. There are typically two types of conservatorships in Texas.
Joint Managing Conservatorship – This type of conservatorship includes both parents sharing the responsibilities of raising their child. The parenting plan must show which decisions each parent can make independently of the other parent, which decisions they will make together, and which decision will be the responsibility of only one parent. Some things to consider when determining if joint conservatorship is right for a situation include whether the parents will be able to make shared decisions based on the welfare of their child, if they can support a relationship between the child and other parent, how much both parents contributed to child rearing before they separated, and how close the parents live to each other.
Sole Managing Conservatorship – With this type of conservatorship, one parent will have the responsibility of making decisions for the child and choosing where the child lives. When one parent is named the sole managing conservator, the other parent then becomes a possessory conservator and has access to the child only through visitation. The sole managing conservator will have the right to choose where the child lives, choose their medical care, make education decision, consent to marriage and enlisting in the armed forces, and receive child support. The possessory conservator and the managing conservator will jointly have the right to receive any information about the welfare, health, and education of the child; confer with the each other before making any decisions regarding the child; attend school activities; be designated as an emergency contact; and consent to emergency treatment of their child.
Court-Ordered Parenting Plan
If a judge is forced to order a parenting plan during a divorce because the parents can't reach an agreement they will likely take several things into considerations. Those things may include the following:
Who has been the primary caregiver for the child?
What is each parent's ability to provide for their child's needs?
What are the child's preferences if they are age 12 or older?
How well will the parents be able to communicate with one another?
Parental history of substance abuse, criminal activity, neglect, or other issues that may pose a threat to the child's well-being.
Consult with a Family and Divorce Attorney to Protect Your Rights
If you are concerned about your parental rights and want to know how best to protect them during your divorce, consulting with an experienced family and divorce attorney is your best option. The attorneys at Lindamood & Robinson, P.C. in Houston have years of experiencing helping parents exercise their rights under the law and have debunked the myths surrounding a divorce in Texas. Contact us for a consultation today.
Resources:
texasattorneygeneral.gov/files/cs/coparenting.pdf
statutes.capitol.texas.gov/Docs/FA/htm/FA.153.htm