Can a Child Decide Which Parent Gets Custody in Texas?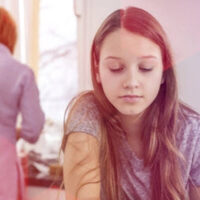 Under Texas law (Texas Family Code § 153.002), the best interests of the child are "the primary consideration of the court" in determining custody and visitation rights. In applying this standard, a court may accept or even solicit input from a child. As a parent, you may be wondering: Does my kid have the right to decide who gets custody? The short answer is 'no', —though older and more mature children may be allowed to express a preference. Here, our Galveston County child custody lawyer explains how a child's stated preference can affect custody/visitation cases in Texas.
Principle: Courts Want to Keep Children Out of a Custody Dispute 
As a starting point, it is important to emphasize that Texas policymakers want to keep children out of custody and visitation cases. Officially called "conservatorship" and "possession" in legal proceedings in Texas, custody and visitation disputes can be stressful for everyone involved—especially young children. To the maximum extent possible, courts want to spare children from the stress of being at the center of a family law case.
 Mature Children Can Often Express a Preference 
While Texas family law courts want to keep children out of legal disputes, judges also recognize that children may want to give some input. A child deemed old enough and mature enough to do so may be allowed to express a preference in a custody or visitation case. Most often, a child needs to be at least 12 years old to be allowed to express a preference.
When a child does express a preference, it typically occurs in the privacy of the judge's chambers. Children are almost never required to testify in a custody or visitation case in open court. Once input is given, the judge can then weigh the child's stated preference as one of several different factors in order to determine what type of arrangement is in the best interests of the child.
A Texas Court Always Makes the Final Decision in Any Dispute  
A child does not get to make the final decision on custody or visitation. Even though a court might allow a child to give input, a Texas judge is not required to put any particular weight on a child's expressed preference.
Indeed, a child's preference is just one of many factors that may be considered. Parents involved in a custody/visitation dispute should always be prepared to present a comprehensive case demonstrating that they can provide a happy and healthy environment for their kid. 
Contact Our Galveston Child Custody Attorney for Confidential Legal Guidance
At Lindamood & Robinson, P.C., our Texas child custody lawyers are compassionate and experienced advocates for parents. If you have questions about custody, visitation, and child preference, we are more than ready to help. Contact us today for a strictly confidential initial family law consultation. Our custody attorneys represent parents throughout all of Galveston County, including in Galveston, Bayou Vista, Dickinson, Kemah, Santa Fe, and Hitchcock.
Resource:
statutes.capitol.texas.gov/Docs/FA/htm/FA.153.htm#:~:text=1%2C%201999.-,Sec.,and%20access%20to%20the%20child.