Child Support in Texas: Your Guide to Health Insurance and Medical Expenses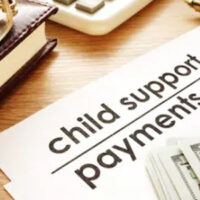 As parents know well, raising a child is expensive. Health insurance and medical costs are among the most important expenses that parents must cover. In Texas, there are specialized child support laws in place to help ensure that both parents contribute to a child's medical care. In this article, our Houston child support lawyers explain the key things parents should know about health insurance coverage, medical costs, and the child support laws in Texas.
Texas Child Support Laws: Medical Support
Child support is the money that helps to contribute to the cost of raising a kid. In Texas, child support is generally paid by the parent who does not have primary physical possession of the child—meaning the parent who the child does not live with most of the time. Generally, child support covers common day-to-day expenses like food, clothing, housing, and supplies.
Medical support is additional child support that a parent pays to cover the cost of providing health insurance coverage and/or cover the cost of unreimbursed medical expenses. Under Texas law (Texas Family Code § 154.181), medical support can include both health care expenses and dental expenses.
Health Insurance (and Dental Coverage) Must Be Provided—But Only at Reasonable Cost
Texas law requires the parent who pays child support to provide health insurance coverage for their kids (and potentially dental coverage), but only if they can do so at 'reasonable' cost. The state defines reasonable cost as a non-custodial parent contributing no more than 9 percent of gross annual income to health insurance and no more than 1.5 percent of gross annual income to dental coverage.
Of course, in many cases, parents have access to health insurance for a child through an employer. The most sensible option for providing insurance should be utilized by parents. Some families may look to government programs for support. As explained by the Texas Department of Health and Human Services, lower income families may qualify for child health insurance coverage through Medicaid or the Children's Health Insurance Program (CHIP).
Uncovered Medical Expenses May Be Divided Proportionally 
A child's uncovered medical costs are typically divided between the parents, based on the terms of the child support agreement or child support order. To be clear, these costs are not always split 50-50. The parent with the higher level of financial resources will often cover a greater share of the child's unreimbursed medical costs. A Texas family law attorney can help you reach an arrangement that works for your family while protecting your personal financial interests. 
Contact Our Houston, TX Child Support Attorneys for Help
At Lindamood & Robinson, P.C., our Texas child support lawyers are experienced, reliable advocates for parents. If you have any questions or concerns about child support and health coverage, we are more than ready to help. To schedule a confidential family law consultation, please contact us today. From our legal offices in Houston, we represent parents throughout Southeast Texas, including in Pearland, The Woodlands, Humble, Pasadena, and Mont Belvieu.
Resource:
hhs.texas.gov/hhs-services?utm_source=htgh-domain&utm_medium=decommissioned-url&utm_campaign=website
https://www.lawcl.com/five-child-support-enforcement-tools-in-texas/