Do Parents Have To Take Parenting Classes To Finalize Their Divorce In Texas?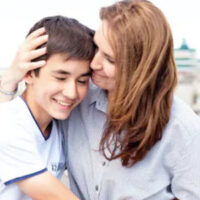 For parents of young kids, a divorce can be especially hard. Our state encourages parents to work together to collaboratively solutions to child custody and child time-sharing. This raises an important question: Are parenting classes required for parents getting a divorce in Texas? The short answer is that they are not mandatory for all divorcing parents—but they may be required for a specific divorcing couple based on judicial discretion. Here, our Houston divorce lawyer explains what to know about parenting classes in Texas.
Parenting Classes are Not Always Required for Divorcing Parents in Texas 
In some states, parents who share minor children are required to take a class before their divorce can be finalized. As an example, as of 2014, our neighboring state of Oklahoma requires attendance in parenting education classes for divorcing parents. However, parenting classes are not mandatory for divorcing couples who share minor children in Texas. When parents can make a solid and good faith effort to work together towards a shared parenting plan, courts generally will not require them to attend any online or in-person classes.
Texas Law: Court has Discretion to Order Parenting Class 
Although there is no requirement that divorcing parents who share minor children have to take classes in Texas, coursework may be ordered in any specific case. Texas law is clear: Judges have discretion to require parenting classes. Under Texas Family Code § 105.009, a type of class known as a Parent Education and Family Stabilization Course may be required to be ordered by a judge.
The court has the authority to order attendance by parents "if the court determines that the order is in the best interest of the child." The best interests of the child standard governs all custody issues in Texas. If a Parent Education and Family Stabilization Course is ordered by a Texas court, the classwork will be a minimum of four hours and no more than twelve hours.
Court Can Imposes Serious Sanctions Against Parents Who Fail to Comply 
If a Texas court has ordered attendance in a Parent Education and Family Stabilization Course, parents are required to comply. There can be serious sanctions for parents who fail to complete parenting education coursework without a valid justification. Among other things, a Texas court could do the following in regard to a parent that does not comply:
Alter or restrict their custody or visitation rights; and/or
Hold the parent in contempt of court. 
Call Our Houston Divorce Attorney for Immediate Help
At Lindamood & Robinson, P.C., our Texas family lawyers are committed to providing sound and trustworthy legal advice in divorce cases. If you have any questions about getting divorced as a parent of young children in Teas, we are prepared to help you find the best path forward. Contact us now to arrange a confidential initial appointment with an attorney. We handle contested and uncontested divorces in Houston, Harris County, and all around Southeast Texas.
Source:
statutes.capitol.texas.gov/Docs/FA/htm/FA.105.htm