Insurance Changes To Make After A Houston Divorce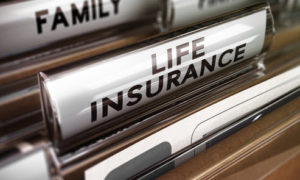 Significant life changes like divorce can substantially impact one's financial well being and even one's bank account. While it might feel at times like divorce presents an overwhelming amount of obstacles and new conditions with which one must deal, it is critical to consider a variety of insurance issues and potential changes following a divorce. Adequately handling insurance changes after a divorce can help prevent potentially large blows to an individual's financial well being.
Consider Making Changes To An Auto Insurance Policy
Divorces frequently include the division of motor vehicles between family members. Following a divorce, spouses must remember to update automobile policies to reflect any updates to vehicle ownership or who is listed as a driver of the vehicle. To take advantage of auto policy savings, many individuals find it beneficial to shop for new auto insurance policies. If children are involved in a divorce, it is often essential to determine who will pay for a teenager driver's vehicle insurance and which automobile policies will list teenage drivers.
Life Insurance Policies
Life insurance plays a vital part in many couple's divorces. Often times, a court orders that a spouse obtain a life insurance policy as a term of divorce to ensure that support is paid even in the unfortunate death of the spouse.
Individuals who must select a new life insurance policy should be aware of the various types of life insurance policies. Life insurance policies frequently are grouped into terms of years. Based upon how long an individual's obligation to support a former spouse or children lasts, an individual should make sure that the insurance policy meets this requirement.
For individuals who do not have obligations concerning life insurance policies following a divorce, it is often a wise idea to determine who is name as the beneficiary of the life insurance policy and remove the name of a former spouse if so desired.
Purchase Disability Insurance
A large number of adults become disabled before reaching the age of 67. Due to this significant risk, disability insurance can prove to be particularly important if an individual has support obligations following a divorce. Many divorce agreements require disability insurance as a term of divorce in order to support disabled former spouses and children in the event of disability.
Update Homeowner's Insurance
If you retain the house in the divorce and your former spouse no longer resides at the residence, consider updating the homeowner's insurance policy so that the policy is only in your name. If you have had to relocate to a new residence following a divorce, consider obtaining a new insurance policy for this location. A divorcing individual must make sure that any homeowner's insurance policies reflect current ownership and residencies.
How An Experienced Houston Divorce Lawyer Can Help
Making sure that all available policies are adequately updated and all proper new policies are new purchased can prove to be quite an obstacle for individuals going through a divorce. By consulting with a skilled lawyer at Lindamood & Robinson, P.C. in Houston, individuals going through a divorce can make sure that all issues concerning insurance policies are adequately covered.
Resources:
esurance.com/info/car/car-insurance-after-a-divorce
nerdwallet.com/blog/insurance/life/getting-divorced-life-insurance/