Parallel Parenting Versus Co Parenting in Texas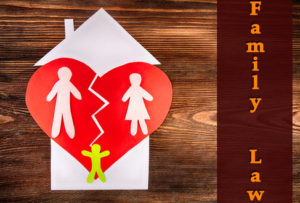 When a divorce occurs, parents often must decide who will care for children, how custody time will be divided, and what the children will do in their free time. Parents often choose to use a parenting plan, which is a written document that details what time children will spend with each parent and how decisions will be made for that child in a variety of issues including school and healthcare. Not only does drafting a parenting plan eliminate potential conflicts down the road, but parenting plans also help create a sense of order for children who can be greatly disrupted by a divorce. In writing a parenting plan, many parents decide to choose between parallel parenting and co parenting. This article will examine each of these methods and suggest the type of situations in which each method works best.
Co Parenting
The term "co parenting" refers to when both parents cooperatively raise a child in a consistent, agreed upon manner. Co parenting affords children of a divorce the option to have close access to both parents and to maintain a strong relationship with both parents. Co parenting is greatly dependent upon parents being able to communicate between each other while maintaining enough boundary for a child to understand that the parents will not come back together.
Parallel Parenting
The phrase "parallel parenting" refers to parenting without significant communication between parents. Instead, in cases of "parallel parenting," parents are detached from one another and do not generally converse about the daily lives of children. In this situations, each parent is in control while a child is under their care. Decisions made by one parent do require the approval of the other parent. Frequently, the only communication that takes place between parents is minimal and relates only to issues that must be discussed. Some of the major decisions that would require discussion often include education and healthcare. Parallel parenting is advantageous because this method removes a substantial amount of emotion in the interaction between two parents.
For parents who might not be able to use co parenting options, parallel parenting is often an excellent solution. Some of the reasons why parents might not be able to co parent include anger or distrust between parents, inability to communicate or cooperate, and parents who might not be able to be around one another due to a restraining order.
The Advantages of Co Parenting And Parallel Parenting
Regardless of whether parents decide to implement a co parenting or parallel parenting plan, parenting plans are advantageous to children in several ways, which include the following:
Adjustments Are Easier. Children benefit from parenting plans because children feel that there is a smoother transition into divorce than in more chaotic situations.
Creation Of Security. When parents decide to implement a parenting plan, children frequently benefit by gaining the security of a strong relationship with each parent.
Healthier Model. Children learn about healthier dynamics between parents when children grow up in an environment where a parenting plan is utilized.
How A Texas Family Law Lawyer Can Help
If you are considering utilizing either co parenting or parallel parenting methods, consider retaining the legal services of a knowledgeable Houston lawyer at Lindamood & Robinson, P.C. who can help you utilize begin drafting these plans today.