Spouse Debt in a Houston Divorce – Are You on the Hook?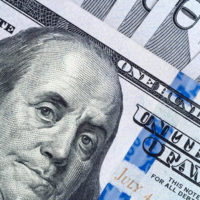 An important question that is asked quite frequently by people looking to get divorced in Houston is whether they are responsible for paying a portion of their spouse's debts. This issue is typically brought up when they learn that Texas is a community property state that basically means divorced couples are responsible for any property acquired during their marriage and that property is often divided equitably in a divorce. Some people worry that means their spouse's $25,000 AMEX balance will become their burden as well. 
Understanding Community Property Law in Texas
Community property means that a Texas court will treat all assets acquired during the course of your marriage as property subject to equitable division between the parties. This means that any property acquired by either spouse is subject to property division during a divorce.
Some people mistakenly believe that these laws extend to spousal debt and have even coined the term "community debt." This is not accurate at all. In fact, the general rule, as mentioned, is that your spouse's debt is not subject to community property laws during a divorce. Though, there are some notable exceptions to this rule as well as mortgage debt rules.
Debts You Could Be Responsible Paying Off
Under Texas Family Code § 3.201, you could be deemed responsible for servicing the debt of your spouse when that spouse incurred the debt while acting as an agent for you and incurred the debt for necessaries. So, for example, if you get married and you need to purchase a new car but your credit score is not great, so your spouse volunteers to be named to the car loan, this is the type of scenario where you could be responsible for paying down the remainder of this loan.
Another example is if both you and your spouse took out a personal loan to pay down other debts (e.g. credit card debt, medical debt, etc.), you are responsible for complying with the terms and conditions of that loan. In fact, you would still be responsible for paying down this loan, even if a court ruled that your spouse should be responsible for paying the remaining balance.
This should help put your mind at ease since it means that if your spouse engages in profligate spending and run up huge balances on a credit card taken out in their name only, they will be responsible for that debt, not you. 
Speak to an Experienced Houston Divorce Lawyer Today
As you can see, community property laws and property division laws are quite complex and play a huge role in how your finances will be affected post-divorce. This is why it is imperative that you hire a skilled and experienced Houston divorce lawyer. The law firm of Lindamood & Robinson, P.C. is here to help. We can provide you with legal guidance on your rights and responsibilities throughout the divorce process. We will work tirelessly to make sure that your rights and interests are protected so you can pick up the pieces of your life and successfully transition to the next stage in your journey.
Resource:
statutes.legis.state.tx.us/Docs/FA/htm/FA.3.htm