The Most Common Divorce Stalling Strategies (And What You Can Do About It)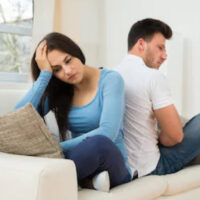 Texas allows for no fault divorce. Under state law (Texas Family Code § 6.001), you have the right to get a divorce on the grounds of 'insupportability'—meaning there is a "discord or conflict of personalities" that makes reconciliation unreasonable. Your spouse cannot stop you from getting a divorce in Texas. Your own testimony is enough to prove insupportability.
Nonetheless, a spouse may try to slow down the divorce process. In fact, there are a number of different tactics that people use to delay a marital separation. Here, our Houston divorce attorney highlights three of the most common ways that people try to stall the divorce process and we outline the steps you can take to address the issue.
Stalling Strategy #1: Unwillingness to Negotiate in Good Faith 
The divorce process is much easier to navigate if your spouse is willing to cooperate. Unfortunately, that does not always occur. If your partner simply refuses to negotiate in good faith it can make it difficult, if not impossible, to reach a divorce settlement. 
Answer: Going through a divorce is never easy. It is generally a best practice to make a few attempts at calm, rational settlement discussions. A spouse who is initially difficult to work with may eventually cool down and see things differently. At the same time, it is important to remember that you have legal rights. You can always take action to get a divorce on your own. 
Stalling Strategy #2: Hiding From the Divorce Papers  
If you are the one filing for divorce, you have an obligation to 'serve' divorce papers on your spouse. In some cases, serving papers is difficult. You may even be stuck dealing with a partner who is actively dodging the process service. Alternatively, you may not know where your spouse is currently staying. 
Answer: You should use a professional process server. Further, after sufficient good faith attempts are made to serve papers directly, you can do so by publishing notice in an approved local newspaper or outside of the courthouse. 
Stalling Strategy #3: Filing Unreasonable Motions  
There are few things more frustrating than dealing with a spouse who is filing misleading or otherwise frivolous legal motions with the court. In an effort to delay the proceedings, they may try to bury you in paperwork. 
Answer: If your spouse is filing papers with the court, you should consult with an experienced divorce attorney right away. A top-rated Texas divorce lawyer will review the motions that have been filed and help you craft an appropriate response.
Call Our Houston, TX Divorce Lawyer for Immediate Help
At Lindamood & Robinson, P.C., our Texas family lawyers have the skills and knowledge to handle the full range of divorce cases. If you have questions about divorce and delays, we are ready to help. Contact us now for a completely confidential initial divorce consultation. With a legal office in Houston, we represent clients throughout Southeast Texas, including in The Woodlands, Baytown, Spring, Conroe, and Sugar Land.
Resource:
statutes.capitol.texas.gov/Docs/FA/htm/FA.6.htm
https://www.lawcl.com/what-is-dissipation-of-assets-and-how-can-it-affect-your-texas-divorce/