Understanding the Common Law Divorce Process in Texas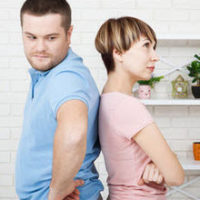 Under Texas law, a divorce is required to dissolve a common law marriage. This is because the Lone Star state recognizes common law marriage as being comparable to a more traditional, formal marriage. 
Overview of Texas Common Law Marriage
In Texas, a common law marriage is established when two people have the capacity to enter into marriage and do the following:
You and your spouse expressly agreed to get married;
Cohabitating with your spouse; and
You and your spouse present yourselves as a married couple to the general public.

Challenging the Validity of Your Common Law Marriage
People challenge the validity of a common law marriage primarily to avoid a court applying community property rules over your assets and property. If you can prove that the common law marriage did not actually exist or was invalid, your so-called spouse will be unable to claim a right to your property.
If you are looking to challenge the validity of your common law marriage, there needs to be evidence showing that one or more of the above-described statutory requirements was not met. This will typically require that you take the case to trial and have a judge or jury decide.
A way to challenge a common law marriage is to present evidence that you and your "spouse" stopped living together two years or more before deciding to file a common law marriage claim. In fact, this fact would create a presumption that the common law marriage was invalid and your "spouse" would need to present other evidence to try and overcome this presumption.
Another way to challenge a common law marriage is if there is evidence indicating that you or the other party lacked the capacity to actually consent and agree to be married (e.g., too intoxicated to legally consent). If this is the case, you can argue that the common law marriage is invalid. 
Declaration of Informal Marriage
If, on the other hand, you are looking for a way to substantiate your common law marriage, a great option is to complete and sign a Declaration of Informal Marriage. This form is accessible at your local county clerk's office. This Declaration has the same force and legal implications as a marriage license. It can prove to be invaluable if your spouse is trying to claim that your marriage was invalid or void. Courts must respect a properly signed and submitted Declaration of Informal Marriage. 
Divorce Process with Common Law Married Couple Not Much Different Than a Traditional, Formal Divorce
Going through the divorce process in a common law marriage is much the same as the divorce process involving a formal marriage. You are still able to have a court divide marital assets, marital liabilities, determine child custody, and alimony obligations. 
Contact a Houston Common Law Divorce Lawyer Today
As indicated above, the common law divorce process can get complicated, especially if one of the parties is challenging the existence of the common law marriage. That is why it makes sense to hire an experienced Houston common law divorce lawyer with the law firm of Lindamood & Robinson, P.C. We know divorce law and are ready to help you.
Resource:
statutes.legis.state.tx.us/Docs/FA/htm/FA.2.htm