What It Means to Get an Uncontested Divorce in Houston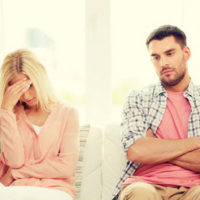 Despite the perception that divorce is acrimonious, contentious, and drawn out, the reality is that many couples can get their divorce finalized with relative ease and within a reasonable period of time. This can be achieved through what is known as an "uncontested divorce." 
What Exactly is an Uncontested Divorce?
Uncontested divorce is also referred to as an "agreed" or "mutual" divorce. If you and your spouse are in general agreement to the terms of your divorce decree, then an uncontested divorce can be finalized. It may also be possible to obtain an uncontested divorce if your spouse does not file a written response to your divorce petition (after proper service of process). 
Benefits Associated with an Uncontested Divorce
When a divorce is filed as uncontested, it could save you a large amount of time and money since there are fewer legal fees. In addition, filing an uncontested divorce is much less complicated than a traditional divorce filing. 
Complete Agreement Between the Spouses is Not Necessary at the Beginning
If you decide to move forward with an uncontested divorce, it is important to understand that you do not need to be in complete agreement with your spouse on every term or provision when you start. Having a level of disagreement when you begin the divorce process is perfectly understandable. It is also important to know that, under Texas law, when a divorce petition is filed, the courts provide a 60-day time period after filing in order for the spouses to resolve any major issues.
As you go further down the divorce process, you and your spouse will eventually need to reach agreement on certain key issues including:
Division of the marital property
Division of debt accrued during the marriage
Custody of your children
Child support
Mediation an Option If an Uncontested Divorce Becomes Contested
It is not uncommon for a divorcing couple to begin the process in relative harmony, but wind up in a contentious divorce when issues such as child support, division of certain marital assets, etc. are fleshed out. If your divorce becomes contentious, an option to consider pursuing is mediation.
Mediation is where you, your spouse, and an unbiased third party (e.g., a lawyer or retired judge) acts as an intermediary between the parties in an effort to reach a finalized divorce agreement. 
Have Questions About the Houston Divorce Process? Speak to a Lawyer Today
You will likely have questions and concerns about proceeding with an uncontested divorce. It is important to ask those questions and air your concerns so you are not left in the dark about any key details concerning your divorce. You want to start the next chapter of your life in the best position possible. That is why it makes sense to contact the law firm of Lindamood & Robinson, P.C. Our legal team, comprised of experienced Houston divorce lawyers, are ready and able to assist. Contact our office to schedule an in-person consultation.
Resource:
statutes.legis.state.tx.us/Docs/FA/htm/FA.8.htm